The 5 Biggest New Songs Of This Week (22nd March 2014)
21 March 2014, 18:08 | Updated: 29 March 2017, 11:48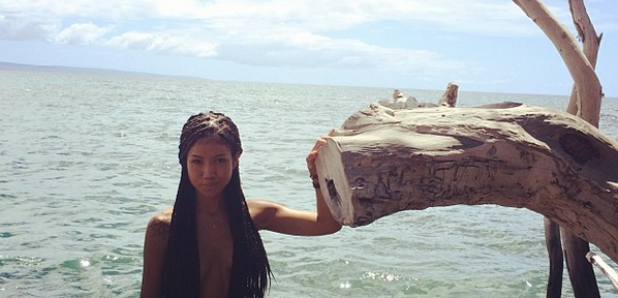 MK's got your Saturday night sorted with a big new remix of Duke Dumont's 'I Got U,' while Jhene Aiko's 'My Afternoon Dream' has the perfect Sunday-vibes. Check out the new music you need to know about this week.
B.o.B - 'Get It'
B.o.B's new track has all the soul you need for the summer months. The song, entitled 'Get It' sees the 'John Doe' rapper sample Jimmy Cliff's classic 1969 soulful reggae/ gospel track 'Many Rivers To Cross.'
Wu-Tang Clan - 'Keep Watch'
Wu-Tang Clan have released a solid taster from their highly anticipated forthcoming album 'A Better Tomorrow.'The new track, called 'Keep Watch,' kicks off with a verse from Method Man before the collective come in for the 90's-inspired track.
Duke Dumont Feat. Jax Jones - 'I Got U (MK Remix)'
Everyone wants a piece of Duke Dumont's latest single 'I Got U' featuring Jax Jones. The latest person to get their hands on the song is Los Angeles based producer and DJ MK, who has transformed the track into seven minutes of energetic piano house. It's a big one for the weekend!
Jhené Aiko - 'My Afternoon Dream'
To celebrate her 26th birthday 'The Worst' singer Jhené Aiko shared a new song entitled 'My Afternoon Dream' - and it's the perfect Sunday evening jam. The track hears Jhené stick to her soulful vocals as she sings "My afternoon dream when the world is speedin' i am still sleepin' in my blue dream." The video for the song was shot entirely by Jhene and her friends themselves on a trip to Maui using only a GoPro camera, and edited by Jhené in iMovie.
Future - 'Good Morning'
Following its premiere at South By Southwest less than a week ago, Future has dropped a studio version of that song that sounds a lot like Beyonce's 'Drunk In Love.' According to Future 'Good Morning' was written alongside 'Drunk In Love' with the song's producer, Detail. Listen out for the lyrics "we be all night"... It's still not completely clear which came first, but does it matter? There's enough room for them both.