The 5 Biggest New Songs To Drop this Week (22nd January 2016)
22 January 2016, 14:28 | Updated: 29 March 2017, 11:48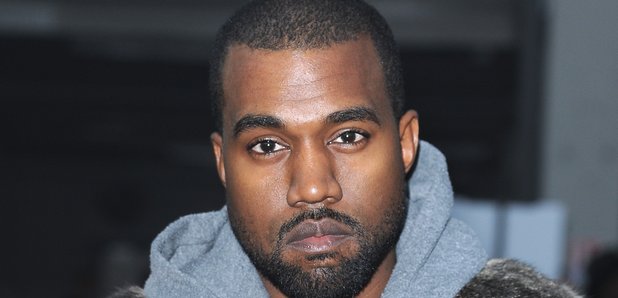 Featuring new music from Kanye West, Macklemore, Tinashe, Majid Jordan and Chris Brown.
This week has been huge for new music, with Kanye West delivering his latest GOOD Friday track 'No More Parties In LA' featuring Kendrick Lamar.
The soulful song, which samples Drake's Uncle Larry Graham, features the two rappers going back to back with big verses.
There has also been new music from Tinashe, Majid Jordan, Chris Brown and Macklemore, who dropped a new song criticising fellow white artists for taking advantage of their 'white privilege'.
Explore the five biggest songs to drop this week below:
Kanye West Feat. Kendrick Lamar - 'No More Parties In LA'
After teasing the track at the end of 'Real Friends', Kanye finally delivered the full version of 'No More Parties In LA' in all its glory. Complete with a huge verse from Kendrick Lamar and soul sample from Drake's Uncle, Yeezy has got everyone excited for his new album 'SWISH'.
Macklemore - 'White Privilege II'
Ahead of the release of his new album 'This Unruly Mess That I've Made', Macklemore unleashed a new song taking aim at Iggy Azalea, Miley Cyrus, Elvis and more! The rapper, who has often been outspoken on racial issues in the past, got some things off his chest in a new 9 minute track.
Tinashe - 'Energy'
Tinashe gave fans another preview of her upcoming album, in the form of 'Energy' featuring Juicy J. The singer glides over a bass-heavy track produced by Mike Will Made It.
Chris Brown - Feat. Keith Sweat 'Who's Gonna (Nobody)' Remix
Chris Brown grabbed R&B legend Keith Sweat for a big remix of his album track 'Who's Gonna (Nobody)'. Despite recently releasing his album 'Royalty', Breezy has continued his relentless spree of new music.
Majid Jordan - 'Every Step Every Way'
Ahead of the release of their new album on 5th February, Majid Jordan have released another new song called 'Every Step Every Way'. The Toronto duo have continued their trend of delivering good quality R&B music.