The 5 Biggest New Songs Of This Week (21st November 2014)
21 November 2014, 11:16 | Updated: 29 March 2017, 11:48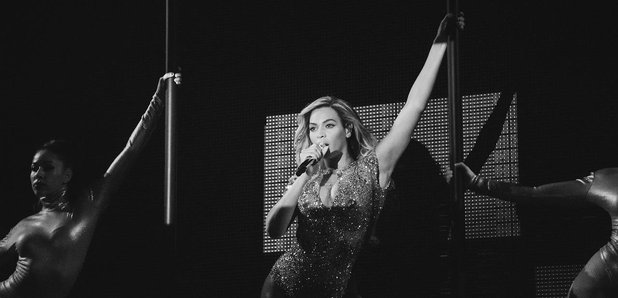 It's been a Beyoncé kind of week with not one, but two new songs from the Queen. Meanwhile Mary J Blige and Disclosure drop new song 'Follow' and there's an epic Clean Bandit cover.
Mary J Blige and Disclosure - 'Follow'
After previously teaming up to re-release 'F For You' with Mary J's vocals on it, the team are back at it for new 'The London sessions' track ahead of its 2nd December release. Mary J and Disclosure - you can't go wrong!
Beyoncé - 'Ring Off'
The first of two new Beyoncé songs to drop this week, 'Ring Off,' pays homage to Tina Knowles, Beyoncé's mum, as Bey praises the strength that she has shown since breaking up with Beyoncé and Solange's father, Matthew Knowles, and for generally being "shiny" and "fine" and fabulous.
Nicki Minaj Feat. Skylar Grey - 'Bed Of Lies':
Bed Of Lies' is Nicki's most personal song yet as she's heard letting loose on her ex boyfriend. "You could never make eye contact / Everything you got was based off of my contacts" Nicki raps on the Alex Da Kid and Kane Beatz-produced track.
Clean Bandit Feat. Elisabeth Troy - 'Show Me Love'
Clean Bandit have unveiled a cover of the popular 1990s Robin S dance anthem 'Show Me Love.' The group have performed the song at past gigs, but now fans can finally enjoy a studio version with vocals from Elisabeth Troy.
Beyoncé - '7/11'
Surprise! (This is Beyoncé after all.) A second Bey track to feast your ears on this week. '7/11' is an auto-tune styled club track that hears Bey sing "I put my foot down/ yeah, my hands up/ Flexin' while my hands up!"