The 5 Biggest New Songs Of This Week (21st August 2015)
21 August 2015, 11:10 | Updated: 29 March 2017, 11:48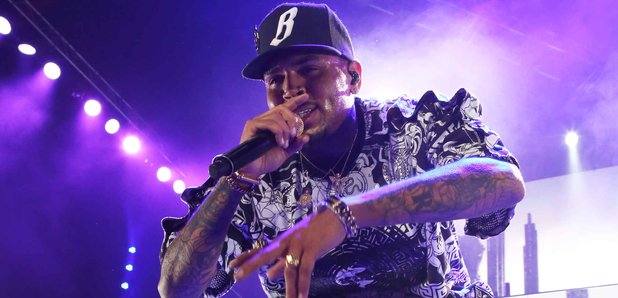 Four years after they dropped their infectious dance anthem 'Beautiful People,' Chris Brown and Benny Benassi have finally teamed up again for new song 'Paradise'.
But this week isn't necessarily just about new music - it's also about new covers of old music. Canadian singer Alessia Cara has gifted us with an epic cover of Drake's 'Hotline Bling,' while Ne-Yo surprised us all by covering... Robin Williams. That's right.
Listen to the five biggest new songs to drop this week below.
Chris Brown And Benny Benassi - 'Paradise'
Similar to their 2011 hit 'Beautiful People,' 'Paradise' hears Breezy sing over an infectious EDM anthem. "Chris and I have been busy in the studio and here's our new demo" Benny wrote on Twitter.
Alessia Cara - 'Hotline Bling (Drake cover)'
Up and coming Canadian singer Alessia Cara covered fellow native Canadian Drake's 'Hotline Bling' this week and totally transformed it into a jazzy, soulful number. Hit play above,
Ne-Yo - 'Friend Like Me' (Disney cover)
Ne-Yo has revealed his version of the 'Aladdin' classic 'Friend Like Me', which is the first single from upcoming compilation album 'We Love Disney'. Produced by David Foster, the album will pair classic Disney songs alongside the biggest pop stars of today such as Jhene Aiko, Jason Derulo and Ariana Grande.


Kwabs Feat. Fetty Wap - 'Walk (Remix)'
UK singer Kwabs has added Fetty Wap to the remix of his hit single 'Walk'. Fresh from announcing the release date of his debut album , the 'Trap Queen' rapper has added his own unique flow to the track
Fekky - 'Make It Out'
Fekky has released an introspective new song called 'Make It Out'. The UK rapper takes the opportunity to reminisce about his journey in the music industry so far and attempts to inspire others. Listen to the fifth and final biggest track of the week above.