The 5 Biggest New Songs Of This Week (1st May 2015)
1 May 2015, 13:52 | Updated: 29 March 2017, 11:48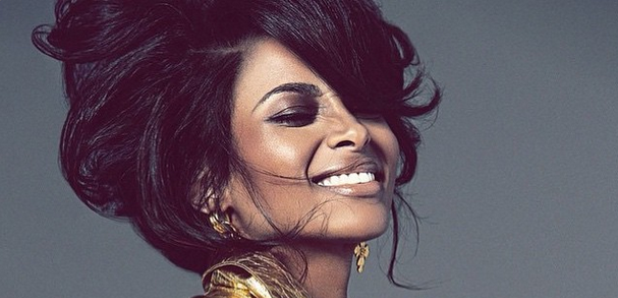 New music this weeks comes from Wiz Khalifa, Ciara and there's a new Rudimental banger.
In the lead up to Ciara's 'Jackie' album the r&b singer continues to drop some big new music, include an epic collaboration with Missy Elliott. Other noteworthy tracks come from Wiz Khalifa, who samples Marvin Gaye on his new one and Rudimental who have comeback with a festival banger.
Rudimental - 'Never Let You Go'
Rudimental's new festival-ready track gives a taste of what can be expected from the British group's anticipated sophomore album, following the huge success of their 2013 debut 'Home.'
Ciara - 'Dance Like We're Making Love'
Ciara's latest new song is titled 'Dance Like We're Making Love,' produced by Dr. Luke and Cirkut. The 'Goodies' singer slows things down on the new track as she sings about getting close to someone.
Rico Love Feat. Wiz Khalifa and Usher - 'Somebody Else (Remix)'
Wiz Khalifa and Usher have jumped on Rico Love's 'Somebody Else' for the remix. The song hears all three artists sing about their relationship woes on the emotional song, but it's Wiz Khalifa's verse that is most poignant. The 'See You Again ' rapper seemingly raps about his ex-wife, Amber Rose, as he talks about having "a kid, a house and a wedding ring" with a certain someone.
Wiz Khalifa - 'Good For Us'
While he's on a roll with worldwide chart success, thanks to his Charlie Puth-assisted song 'See You Again', Wiz Khalifa has dropped a brand new track titled 'Good For Us.' The song samples Marvin Gayes classic 1982 slow jam 'Sexual Healing,' with Wiz adding his own verses about a girl that "looks good with no make-up" over the smooth instrumental.
Ciara Feat. Missy Elliott and Pitbull -

'That's How I'm Feelin'

Ciara continues to drop new track after new track in the lead up to the release of her new studio album 'Jackie.' The latest in the series is a banger that hears the 'I Bet' singer team up with her '1, 2 Step' collaborator Missy Elliott and Pitbull.