The 5 Biggest New Songs Of This Week (19th September 2014)
19 September 2014, 10:42 | Updated: 29 March 2017, 11:48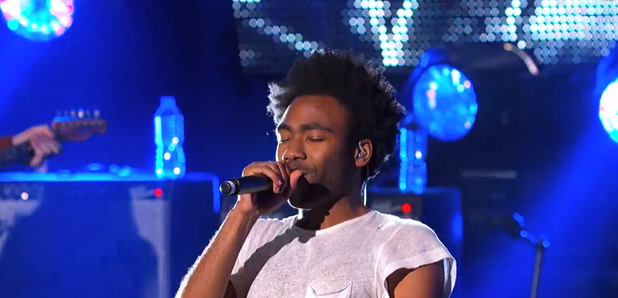 Featuring hot new tracks from Chris Brown, Trey Songz, Jessie Ware and more.
(Warning: these songs contains strong language that some people may find offensive.)
Childish Gambino - 'Sober'
Childish Gambino released the ultimate vibe track this week, titled 'Sober,' the song has been labelled as only a 'rough' cut, but will defeinitely feature on Donald Glover's forthcoming mixtape 'STN MTN/KAUAI'.
Gorgon City Feat. Katy Meditta- 'Imagination'
Gorgon City have unveiled the latest track to drop off forthcoming debut album 'Sirens.' Titled 'Imagination', the track is the latest in the string of bouncy house tunes they've dropped over the summer, including 'Here For You' and more recently, 'Unmissable'. Sirens has a release date of 6th October.
Jessie Ware - 'Kind Of Sometimes Maybe"
This week saw Jessie Ware unveil another single off her forthcoming second studio album 'Tough Love.' Written by herself and Miguel, 'Kind Of Sometimes Maybe' hears Jessie bring her signature sultry vocals to the chill track.
Tinashe - 'Feels Like Vegas'
As the release of her debut album 'Aquarius' draws closer, Tinashe's dropped another new song, titled 'Feels Like Vegas'. which hears her sing about a night spent getting close to her man.
Chris Brown and Trey Songz - 'Tuesday (Remix)'
There's still no sign of when or where Trey Songz and Chris Brown's collaborative tour will be happening, but the fact they dropped two new tracks together this week brings hope that we're one step closer to finding out. Hit play on 'Tuesday (Remix)' above and check out 'Made Me (Remix)' here.