The 5 Biggest New Songs Of This Week (19th June 2015)
19 June 2015, 12:03 | Updated: 29 March 2017, 11:48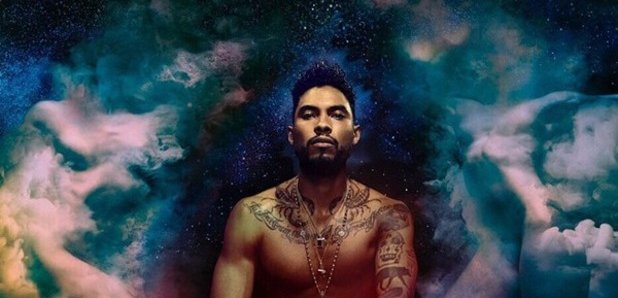 Featuring new music from Omarian, Kid Ink, Fetty Wap and a lot of Miguel.
In the lead up to the release of his 'Wildheart' album Miguel drops three brand new songs, including a collaboration with Lenny Kravitz. Meanwhile, Fetty Wap delivers his 'Trap Queen' follow-up single 'Sumn Wuick' and Omarian drops a potential song of the summer with French Montana and Kid Ink.
Check out the five biggest new songs to drop this week below.
Omarion Feat. Kid Ink and French Montana - 'I'm Up'
Omarian has hooked up with Kid Ink and French Montana for his brand new song 'I'm Up.' The Nic Nac-produced song has a feel-good club-banger vibe to it, similar to Omarian's last track 'Post To Be' featuring Chris Brown and Jhené Aiko, which is finding a lot of success in the states.
Fetty Wap - 'Sumn Quick'
Fetty Wap has had everyone keeping a close eye on him in anticipation of his 'Trap Queen' follow-up song. This week, the up and coming star finally drops something new, a track titled 'Sumn Quick.'Fetty has confirmed that the song is not his next single, but just something for the fans to keep them busy.
Miguel - 'Face The Sun' Feat. Lenny Kravitz
Miguel - 'Going To Hell'
Miguel - 'NWA' Feat. Kurupt
Miguel has shared three more songs from his hotly anticipated new album, 'Wildheart'. The Rnb heart-throb uploaded '…goingtohell', 'NWA' featuring former Death Row Vice President Kurupt and 'face the sun' featuring Lenny Kravitz – a power ballad that sounds an awful lot like Prince's 'Purple Rain' – to his YouTube channel.