The 5 Biggest New Songs Of This Week (19th December 2014)
19 December 2014, 12:53 | Updated: 29 March 2017, 11:48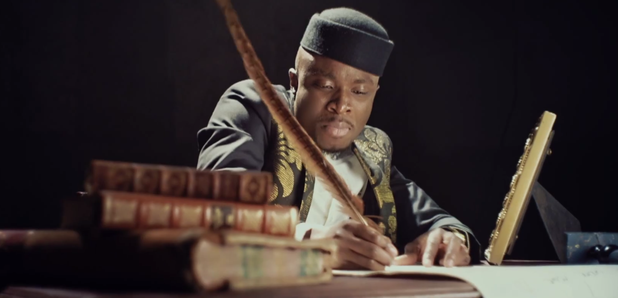 Featuring new music from Fuse ODG, Kendrick Lamar and Ne-Yo.
Alicia Keys - 'Somewhere In The City'
Alicia Keys has unveiled a previously unreleased song titled 'Somewhere In The City.' The song was fist recorded for her 2012 album 'Girl On Fire' but was shelved when it didn't make the cut. A small clip of it could be heard at the end of her 'Keep A Child Alive' documentary, but now the singer-songwriter has revealed the full track of the first time as a part of her '12 Days Of Christmas' giveaways.
Fuse ODG - 'Letter To Tina'
After turning down the chance to appear on the new Band Aid single, Fuse has released a new song and video titled 'Letter To TINA' to help raise money to battle the Ebola crisis in Sierra Leone, Liberia and Guinea. "Tired of the way that they portray you in the media, so i'm trying to bring change to the way in the way that they see ya/ They need to know you're a leader, mother who gave birth to the children of Africa" Fuse sings on the track.
Ne-Yo - 'Coming With You'
After getting its first play on Capital XTRA In The Morning with Kojo and Jade earlier this week, Ne-yo has unveiled the full audio and official lyric video for his new song 'Coming With You.'
OB OBRIEN Feat. Drake and P. Reign - 'Schemin' Up'
Drake drops a fierce verse on OB O'Brien's new song 'Schemin' Up', which also features P. Reign. The latest track to come out from the Toronto rapper's OVO Sound stable sees Drake rap about his dreams and being hungry enough to get "convertible Bentleys and a house in the hills".
Kendrick Lamar
Kendrick Lamar appeared as the last ever musical performer on UK show 'Colbert Report' this week and used the opportunity to debut a new track that still waiting on a title.