The Five Biggest New Songs Of The Week (18th July 2014)
18 July 2014, 12:22 | Updated: 29 March 2017, 11:48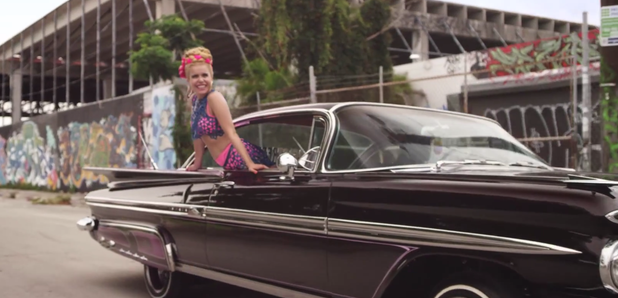 If you thought Sigma's follow up song wouldn't live up to 'Nobody To Love,' you need to hit play on their new Paloma Faith assisted song 'Changing.' Plus check out new song from Nicki Minaj and Jhené Aiko...
Sigma Feat. Paloma Faith
Sigma have unveiled their powerful new song, featuring vocals from Paloma Faith, titled 'Changing.' We think the track has the potential to be a summer hit as big as their number one single 'Nobody to Love.' What do you think?
Nicki Minaj - 'No Flex Zone (Remix)'
There's no holding back from Nicki Minaj on her new remix to Rae Sremmurd's track 'No Flex Zone.' The 'Pills N Potions' singer boasts about her status in the music game, rapping; "Running this game for five years, guess that's why my feet hurt/ Wonder when they bite me, do these b*****s teeth hurt."
Jhené Aiko - 'The Pressure'
Jhené' Aiko's begun dropping tracks in the lead up to the release of her debut album 'Souled Out,' with the latest being titled 'The Pressure.'The new track hears Jhené vent about the mounting pressure building up in a relationship. Hands up if you can't get enough of that voice?
Cam'ron Feat. Yummy and Nicki Minaj
Nicki Minaj is on a roll this week. First she drops her powerful remix of Rae Sremmurd's 'No Flex Zone' and now the 'Pills N Potions' singer has unveiled her verse on Cam'ron's new Yummy-assisted track 'So Bad.'
Becky Hill - 'Caution To The Win'
Following the success she has found providing vocals for Rudimental's 'Powerless,' and more recently, Oliver Helden's 'Gecko (Overdrive),' which went to number one in the UK, Becky Hill has unveiled a new solo song. The mellow track hear Hill's husky vocals come through as she references her career in the music industry.