The 5 Biggest New Songs Of This Week (17th May 2014)
17 May 2014, 09:00 | Updated: 29 March 2017, 11:48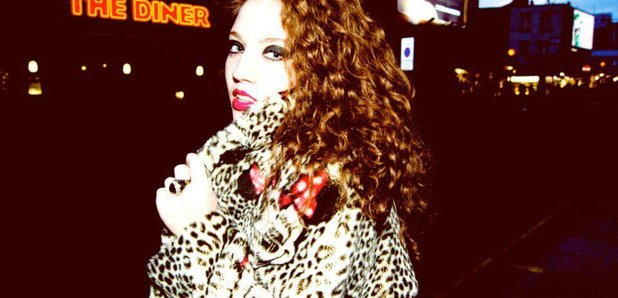 These are the five biggest new songs that dropped this week, featuring Jess Glynne, Trey Songz and a cool Beyoncé remix from M.I.A.
Jess Glynne - 'Right Here'
We had a feeling at the start of 2014 that Jess Glynne was going to be an artist to watch this year and she's more than delivered with new song 'Right Here'. Sounding like your new favourite summer song in 2014, 'Right Here' is driven by an infectious vocal and bassline.f you recognise Glynne's vocals, then you'll have heard them before on Clean Bandit's 'Rather Be' and Route 94's 'My Love' - yes, those epic 2014 anthems.
50 Cent Feat. Guordan Banks - 'Winners Circle'
Winners Circle' is the latest track and video 50 Cent has premiered off his upcoming 'Animal Ambition' album, with Trey Songz assisted song 'Smoke' and 'Irregular Heartbeat' featuring Jadakiss and Kidd Kidd dropping in the weeks prior.
M.I.A - 'Baddygirl (Flawless Remix)'
After months of sitting on it M.I.A has finally unveiled her remix of Beyoncé's 'Flawless,' calling the Party Squad produced track 'Baddygirl.' Dedicating the song to "the women, and of course, Beyoncé," the track hears the British rapper combine Beyoncé's 'Diva' and 'Flawless,' putting her own spin on the already classic lyrics.
Nero - 'Satisfy'
After teasing fans with a title and date earlier in the week, Nero have finally released their highly anticipated new single, entitled 'Satisfy.' The single sees the British trio, Daniel Stephens, Joe Ray and Alana Watson back together again for what will be the first official release off their sophomore album.
Trey Songz - 'Change Your Mind'
Trey dropped two new songs this week, 'Foreign' and 'Change Your Mind,' which you can hit play on above. The track hears Trey use his powers of persuasion on the upbeat, summer vibe song.