The 5 Biggest New Songs Of This Week (15th May 2015)
15 May 2015, 14:25 | Updated: 29 March 2017, 11:48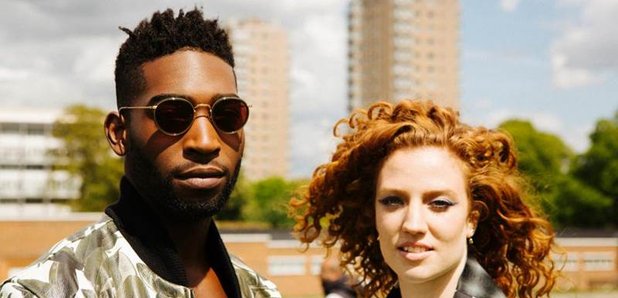 It's been a week of monster collaborations, including Tinie Tempah and Jess Glynne, Jamie Foxx and Wale and A$AP Rocky, Miguel, Mark Ronson and Rod Stewart!
We never thought we'd be listing Rod Stewart as an artist on Capital XTRA's radar, but this week he features, along with Miguel and Mark Ronson, on A$AP Rocky's infectious new summer jam 'Everyday.' Team that with a new Tinie Tempah and Jess Gylnne collaboration, plus a Jamie Foxx and Wale hook up and it's been a pretty good week for new music.
(Warning: Some of the following songs contain strong language that some people may find offensive.)
Jamie Foxx Feat. Wale 'Like A Drum'
In the run up to the release of his new studio album, Jamie Foxx continues to drop new songs from the record. The latest track is the Wale-assisted 'Like A Drum.' The seductive new r&b song hears Foxx sing about all the things he's going to do to his partner.
Years & Years - 'Shine'
Years & Years made it big the UK electronic scene earlier this year with the huge success with their debut single, 'King'. The British three-piece are hoping to follow the success with their next single, 'Shine', which will be released on 5th July 2015.
Tinie Tempah Feat. Jess Glynne - 'Not Letting Go'
Yes! Tinie Tempah is back for summer 2015, and his new single features vocals from woman of the hour, Jess Glynne. Bass-heavy 'Not Letting Go' is set to drop on 21st June 2015, and is sure to become one of the hottest tracks of the summer.
A$AP Rocky Feat. Miguel, Mark Ronson and Rod Stewart - 'Everyday'
A$AP's back! A$AP Rocky has unveiled brand new song 'Everyday,' featuring Miguel, Mark Ronson and - to throw a curveball - Rod Stewart. Over a sample of Python Lee Jackson's 1972 song 'In A Broken Dream,' Rocky spits some rhymes while Miguel adds his smooth r&b vocals.
Rihanna - 'Bitch Better Have My Money (Diplo & Grandtheft Remix)'
Diplo and Toronto producer Grandtheft have given Rihanna's 'Bitch Better Have My Money' a bass-heavy makeover. The pair's remix transforms Rih's hit single into a dancefloor monster, beefing up the production with Mystikal synths and trap snares.