The 5 Biggest New Songs Of This Week (15th August 2014)
15 August 2014, 12:26 | Updated: 29 March 2017, 11:48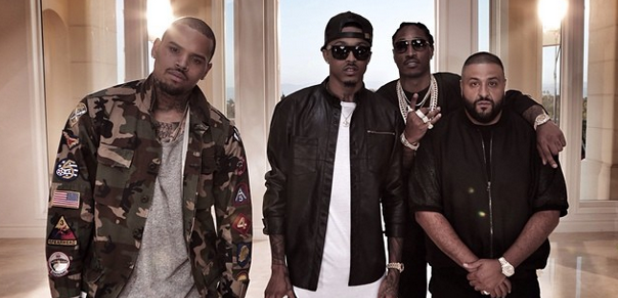 Hear this weeks biggest new music featuring Chris Brown, DJ Khaled, Drake, Lil Wayne and Jessie Ware.
DJ Khaled Feat. Chris Brown, Future, August Alsina And Jeremih - 'Hold You Down'
DJ Khaled has called in the troops for new song 'Hold You Down,' which features vocals from Chris Brown, August Alsina, Future and Jeremih The 'They Don't Love You No More' follow-up serves as the second track off Khaled's upcoming album 'I Changed A Lot,' but features a much softer sound as Breezy comes in to sing some romantic words to his woman.
J Cole - 'Be Free'
In the wake of the trouble in Ferguson, St Louis following the tragic death of Michael Brown, J Cole has put pen to paper and written an emotional new song about his feelings on the issue, titled 'Be Free.'
Jessie Ware - 'Say You Love Me'
Following the release of 'Tough Love,' the first single off her new album of the same name, Jessie Ware has unveiled the album's second single, titled 'Say You Love Me.'
Lil' Wayne Feat. Drake - 'Grindin'
On the day that Lil' Wayne and Drake started their joint tour in New York, the two rappers dropped new song 'Grindin'. The latest collaboration between the two Young Money stars is the next single to be taken off Lil' Wayne's forthcoming album 'Tha Carter V' and was produced by Boi-1da and Vinylz.
Rick Ross Feat. Ma$e, Fabolous and BIG K.R.I.T - 'Supreme (Remix)'
Rick Ross has dropped the official remix to his latest 'Mastermind' single 'Supreme.' Fabolous, Ma$e and Big K.R.I.T are brought in to each do their own thing on the original Keith Sweat-assisted cut.