The 5 Biggest New Songs To Drop this Week (13th November 2015)
13 November 2015, 12:52 | Updated: 29 March 2017, 11:48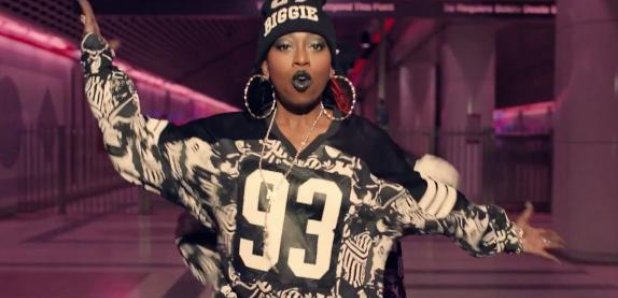 Featuring music from Missy Elliott, Pharrell, J Cole and Future.
This week saw the return of Missy Elliott with 'WTF,' a huge Pharrell-produced track that sounds so old-school it's sure to give you some serious noughties nostalgia.
Future delivered 'Last Breath', a track that'll feature in the new 'Rocky' spin-off film, 'Creed' and we also gained new music from J Cole and Erykah Badu.
Hit play on the 5 biggest new songs to drop this week below.
Missy Elliot Returns With New Song 'WTF' Feat. Pharrell Williams
After weeks of teasing, Missy Elliot has officially made her return to music with a new song called 'WTF (Where They From)' featuring Pharrell Williams. Set as the lead single from Missy's highly-anticipated new album, the track features Pharrell's signature bouncy production.

A Tribe Called Quest - 'Can I Kick It? (J Cole Remix)'
To mark the 25th anniversary of A Tribe Called Quest's 'People's Instinctive Travels And The Paths Of Rhythm' album, J cole has released a modern-day remix of their classic track.
Future - 'Last Breath'
Future's anthemic new song, made for the soundtrack of Rocky spin-off film 'Creed,' features a sample of the iconic 'Rocky' theme 'Gonna Fly Now.' Hit play.
Erykah Badu - 'Phone Down'
After dropping a big remix of Drake's 'Hotline Bling' a few weeks back, Badu is back with another mobile-related tune. She wrote alongside the release; "this one for Aubrey," whether that was aimed at Drake or Aubrey Davis, the song's writer... Who knows.
Drxzzy - 'Hxtline Blxng (James Hype Remix)'
Drake's smash hit 'Hotline Bling' has been remixed into a huge House anthem, courtesy of James Hype. The UK producer has subtly transformed the R&B single into an upbeat banger capable of kick-starting any party.