The 5 Biggest New Songs Of This Week (12th September 2014)
12 September 2014, 10:52 | Updated: 29 March 2017, 11:48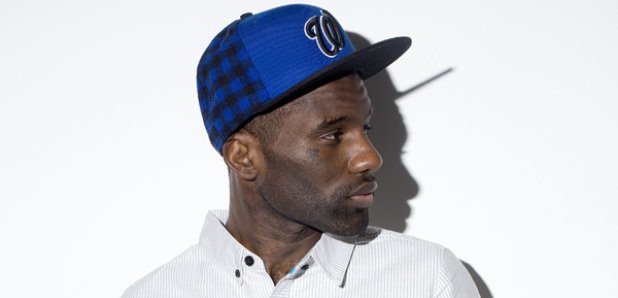 This week has seen Wretch 32 return with new song '6 Words', plus there's a huge new collaboration from Kid Ink, Usher and Tinashe.
Wretch 32 - '6 Words'
Wretch 32 is back with a big new song titled '6 Words.' The track hears the London-based rapper swap his usual rhymes to showcase his soulful singing voice. The track will be released on 16th November.
Sam Smith - 'I'm Not The Only One' Feat. A$AP Rocky below:
After recruiting Mary J Blige to add vocals to his hit song 'Stay With Me', now the British singer has enlisted A$AP Rocky to jump on 'I'm Not The Only One' for a new version of the track.

Kid Ink Feat. Usher and Tinashe - 'Body Language' below:
Fresh from releasing his debut album 'My Own Lane' earlier this year, Kid Ink comes back with a brand new track titled 'Body Language' and he's got 'Good Kisser' singer Usher and '2 On's' Tinashe on board.

Ne-Yo Feat. Juicy J - 'She Knows'
Ne-Yo is back with what is expected to be the latest single off his forthcoming album 'Non-Fiction'. Titled 'She Knows', the 'Money Can't Buy' singer enlists Juicy J to help out on the track.
Alicia Keys - 'We Are Here'
This week saw Alicia drop not only a brand new song, but an accompanying video to it. 'We Are Here' is an emotional track penned by Alicia herself, that hears the singer talk about troubles happening around the world, referring specifically to Chicago, Gaza, Israel and Nigeria.