The 5 Biggest New Songs Of This Week (12th December 2014)
12 December 2014, 14:43 | Updated: 29 March 2017, 11:48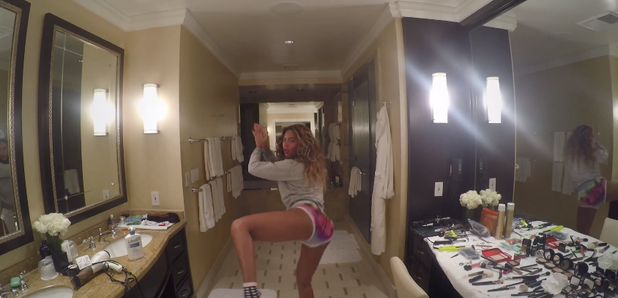 Hear the best of the new music to drop this week including a big remix of Beyoncé's '7/11.'
Beyoncé - '7/11 (BAUT Remix)'
English DJs CJay Swayne and Nathan Cozzetto - better known as BAUT - have given Bey's new song the remix treatment, giving it even more bounce.
J Cole - 'Apparently'
Following the release of his new album '2014 Forest Hills Drive,' J Cole has unveiled the official music video for new song 'Apparently.' The video sees Cole stand in front of a projection screen while images of his family appear and he raps about memories from his upbringing in his childhood home, 2014 Forest Hills Drive.
Trey Songz - 'All I Want For Christmas'
If you weren't feeling festive yet, Trey Songz is about to change that. The 'Smart Phones' singer has unveiled a cover of the Mariah Carey 1994 Christmas classic 'All I Want For Christmas.'

Nicki Minaj Feat Meek Mill - 'Big Daddy'
With only days to go until the release of 'The Pinkprint' a new Nicki song is delivered. The song hears Meek Mill and Nicki go back and forth rhyming about their haters.
Sia - 'Chandelier' (Oliver Heldens Remix)
It's not here in full yet, but Oliver Heldens has teased a remix of Sia's hit song 'Chandelier' that is certainly worth knowing about. Let's wait for this one to drop in full.