The 5 Biggest New Songs To Drop this Week (11th December 2015)
11 December 2015, 14:24 | Updated: 29 March 2017, 11:48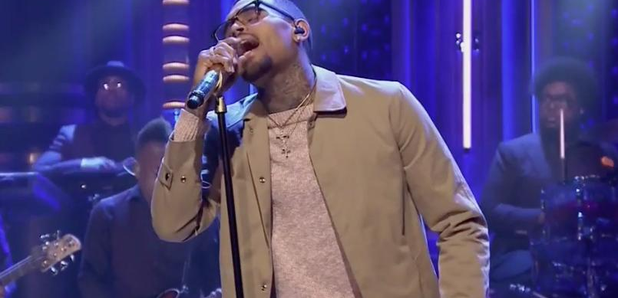 Featuring new music from Chris Brown, 50 Cent, R. Kelly and Katy B.
If, like us, you're really looking forward to Chris Brown's new album 'Royalty', then you're in luck as Breezy has dropped off another new song. This time he's shown his versatility over a new dubstep-inspired track.
There has also been new music from R. Kelly, who got a smooth feature from Tinashe, Katy B, Nicki Minaj and 50 Cent who finally dropped his new mixtape.
Explore the five biggest songs to drop this week below.
Chris Brown Feat. Tayla Parx - 'Anyway'
Chris Brown has continued his spree of releasing new music, with a dubstep-inspired anthem alongside up-and-coming singer songwriter Tayla Parx.
R. Kelly Feat. Tinashe - 'Lets Be Real Now'
The upbeat R&B jam features both singers laying down smooth verses before ending with a soulful duet. R. Kelly's new album 'The Buffet' is set for release on 18th December.
50 Cent - 'The Kanan Tape'
After weeks of teasing, 50 Cent finally delivered his highly anticipated new project 'The Kanan Tape'. It features guest appearances from the likes of Young Buck and Post Malone, with production from
Alchemist, Scoop DeVille and more.
Katy B - 'Calm'
Following the success of KDA's 'Turn The Music Louder', which she featured on, Katy B has given her fans a taste of her new solo material. 'Calm' is taken from the singer's new project 'Honey', which currently has no release date.
Nicki Minaj - 'Anaconda 2.0'
A new version of Nicki Minaj's 2014 hit 'Anaconda' surfaced online this week courtesy of producer AnonXmous, who helped to produce the original. The song features previously unheard verses from Minaj and a new beat.