The 5 Biggest New Songs Of This Week (10th April 2015)
10 April 2015, 13:04 | Updated: 29 March 2017, 11:48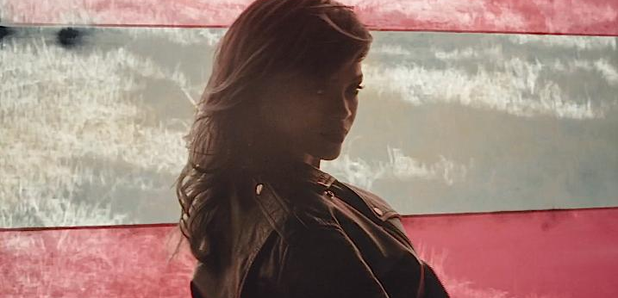 New music this week comes from Rihanna, Chris Brown and A$AP Rocky.
Hear the five biggest new songs to drop this week including Wiz Khalifa's 'Fast and Furious 7' soundtrack song, a big Chris Brown remix of Beyoncé and Rihanna's new song 'American Oxygen.'
Wiz Khalifa Feat. Charlie Puth - 'See You Again'
Wiz Khalifa's emotional new song and its accompanying video pays tribute to one of the franchises stars, Paul Walker, who tragically died in a car accident in November 2013, mid-way through filming for the latest movie.


Rihanna - 'American Oxygen'
The patriotic video for Rihanna's newly unveiled song sees Rih perform the song in front of an American flag, broken up by powerful images from throughout America's history, including clips of Martin Luther King, 9/11 and the recent riots in Ferguson.


Beyoncé - 'Jealous (Chris Brown Remix)'
Here's a special treat for all r&b fans - Beyoncé and Chris Brown teamed up for a collaboration. A never-heard-before remix of Beyoncé's 2013 album track 'Jealous' with Breezy's vocals all over it has hit the internet. The song hears Chris get just as jealous as his female collaborator, singing; "Queen Bey, I'm trippin' 'cause I'm a little insecure when your phone go off."
A$AP Rocky - 'M's'
A$AP unveiled the new track during his lecture at the Red Bull Music Academy in London, but has confirmed that the song will not be released as a single. Produced by Mike Dean and Honorable C.N.O.T.E, the song hears Rocky name check his late friend A$AP Yams.


Flo Rida Feat. Chris Brown - 'Here It Is'
Flo Rida has teamed up with none other than Chris Brown for his new song 'Here It Is.' The feel-good summer track hears Breezy lend his vocals to the chorus, singing; "If you're waiting for the moment, here it is/ If you're aiming for the heart than you can't miss/ You wanna know where's the love? Here it is."