23 New Songs, Album And Remixes To Love In September 2014
31 August 2014, 11:49 | Updated: 29 March 2017, 11:48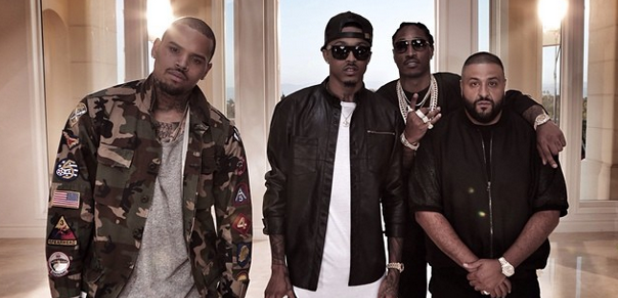 Hear all of the biggest new music to get you going through September, with new released from Chris Brown, Eminem, Jhené Aiko, Tinashe and more.
September is here already (can you believe it) and as we say goodbye to summer for another year, there are some massive new songs, albums and remixes we think you're going to fall in love with over the next 30 days.
Ready? Lets get involved.
Eminem Feat. Sia - 'Guts Over Fear'
New song Guts Over Fear' hears Eminem reflect on his career beginnings, the trouble he had with the media and his fight for acceptance. "So this is for every kid whose all they ever did was dreamt that one day just getting accepted / I represent him and her and anyone similar / You are the reason that I made this song" Shady raps on the Sia assisted track.
Tinashe Feat. A$AP Rocky - 'Pretend'
'Pretend' was produced by Detail and features the emotive lyrics: "When I'm looking for love, I pretend it's you. A love that never ends." It is the latest track to be taken off Tinashe's new album 'Aquarius', which is released around the world on 7th October.
Chris Brown - 'X'
The title track on Breezy's new album 'X' has arrived, it will feature alongside 'Loyal' and 'New Flame' on on Brown's sixth studio album, due for a 16th September release date.
Beyoncé Feat. Nicki Minaj - 'Flawless (Remix)'
Beyonce and Nicki Minaj have teamed up on a remix of 'Flawless' that sees Beyonce address the altercation between her husband Jay Z and sister Solange. As the song begins, Beyonce repeats the line - "Of course sometimes sh*t goes down when there's a billion dollars on an elevator" - twice, just in case you didn't hear it the first time.
Jhené Aiko - 'Spotless Mind'
The breezy No I.D-produced track hears Jhené sing about being a wanderer. "Started as a love song, 24 years in the making / Moving from place to place and I never really settled down".
Ariana Grande Feat. The Weeknd - 'Love Me Harder'
"If you know about me and choose to stay, then take this pleasure and take it with the pain" The Weeknd sings to Ariana on the smooth new song. 'Love Me Harder' will feature alongside Iggy Azalea and Big Sean assisted single 'Problem' on Ariana's new album 'My Everything', out now.
Usher - 'Believe Me'
The 'Good Kisser' singer has premiered the emotional new Mike WiLL-Made-It produced slow jam which hears him pouring his heart out to woman.
Chris Brown - 'X' (Album)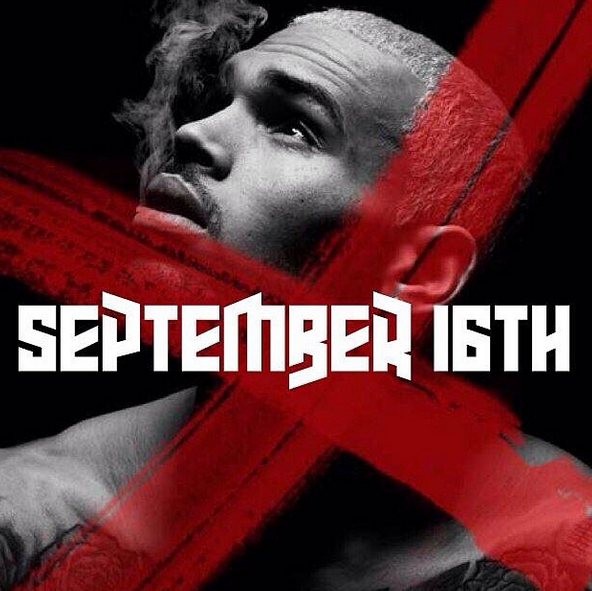 Breezy's highly anticipated sixth studio album has been pushed back several times, but finally it's been given a 16th Spetember release date. On the album there will be guest features from Lil Wayne, Tyga, Aaliyah, Kendrick Lamar, Rick Ross and more.
Jessie Ware - 'Say You Love Me'
Following the release of 'Tough Love,' the first single off her new album of the same name, Jessie Ware has unveiled the album's second single, titled 'Say You Love Me.'
50 Cent - 'Street King Immortal' (Album)
Three years after its initial release date, 50 Cent will finally be giving fans 'Street King Immortal' on 16th September. Information on what will feature on the album is still all a little low-key, but 50 confirmed that all previous singles confirmed for it have been scrapped, and Eminem will make an appearance.
Lil' Wayne Feat. Drake - 'Grindin'
On the day that Lil' Wayne and Drake started their joint tour in New York, the two rappers dropped new song 'Grindin'. The latest collaboration between the two Young Money stars is the next single to be taken off Lil' Wayne's forthcoming album 'Tha Carter V' and was produced by Boi-1da and Vinylz.
Joel Compass - 'Girlfriends'
Joel Compass has debuted his upbeat new single 'Girlfriends' - the follow up song to the Music Potential ambassador's last release 'Forgive Me' which found success earlier this year.
Ed Sheeran Feat. Rick Ross - 'Don't (Remix)'
Rick Ross has jumped on Ed Sheeran's new track 'Don't' for the remix to spice things up. The re-worked song hears Rozay add a verse at the beginning of the song, whilst Ed's chorus is more explicit. You'll find the track on Ed Sheeran's 'Don't' EP in the UK, out now.
Jhené Aiko - 'Souled Out' (Album)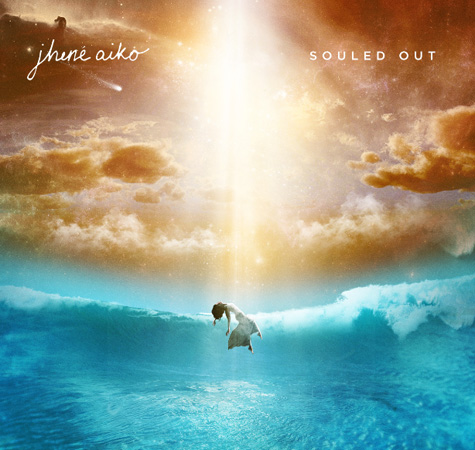 September is the month we finally get to hear Jhené Aiko's long-awaited debut album. Out on the 9th, new song 'Spotless Mind' can be found alongside 'The Pressure' and 'To Love And To Die'. Get excited for this one.
The Game Feat. Rick Ross, 2 Chainz, Diddy, Fabolous, Wale, DJ Khaled, Swizz Beatz, Yo Gotti, Currensy, Problem, King Pharaoh & TGT - 'Don't Shoot'
The Game has rounded up his friends in the hip-hop community to make new song dedicated to Mike Brown 'Don't Shoot.' Diddy, Rick Ross, 2 Chainz, Wale, DJ Khaled, Swizz Beatz and more all got involved in the track that references the trouble Ferguson is currently facing.
DJ Khaled Feat. Chris Brown, August Alsina, Jeremih and Future - 'Hold You Down'
DJ Khaled has called in the troops for new song 'Hold You Down,' which features vocals from Chris Brown, August Alsina, Future and Jeremih. The 'They Don't Love You No More' follow-up serves as the second track off Khaled's upcoming album 'I Changed A Lot,' but features a much softer sound as Breezy comes in to sing some romantic words to his woman.
Katy B - 'Little Red Light'
Katy B has unveiled new single 'Little Red Light' of her latest album 'Little Red,' which also homes singles '5AM' and 'Crying For No Reason.'
Angel x Sneakbo - 'Run This'
Here is the first official record from Angel's eagerly-awaited EP 'Possession With Intent' featuring none other than Sneakbo - it's a big tune.
J Cole - 'Be Free'
J Cole has put pen to paper and written an emotional new song about his feelings on the tragic death of Michael Brown.
Lethal Bizzle feat. JME & Tempa T - 'Rari Workout'
Lethal Bizzle is back and he's teamed up with fellow Grime legends JME & Tempa T, with production by Diztortion for 'Rari Workout'.
Alesso feat. Tove Lo - 'Heroes'
Swedish DJ Alesso has hooked up with 'Stay High' singer Tove Lo to provide vocals on his new track 'Heroes', the release date of which is to be confirmed.
Julio Bashmore Feat. J'Danna - 'Simple Love'
More amazing house music vibes from Julio Bashmore, arguably one of the UK's most consistent producers in recent years.