20 New Songs, Album And Remixes To Love In October 2014
30 September 2014, 14:23 | Updated: 29 March 2017, 11:48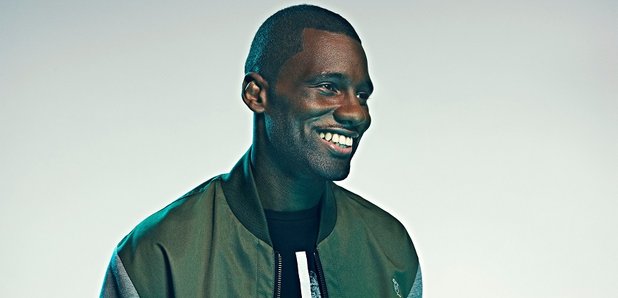 October's shaping up to be a pretty impressive month for music with new cuts from Kendrick Lamar, Wretch 32, Tinashe and some strong album drops on the way.
As we approach the end of 2014, October arrives full of huge new songs and albums that you need to get your hands on. So if it's hip-hop, R&B, dance and house - and everything in between - we've got you covered.
Kendrick Lamar - 'I'
Last month saw Kendrick drop his first solo track since 2012, sampling the Isley Brothers' 'That Lady', it's something we'll be hitting play on for the whole of October.
Breach Feat. Kelis - 'The Key':
Following on from Breach's remix of Kelis' 'Rumble' earlier in the year, the two have teamed up in the studio together to put out a new spin on the song retitling it as 'The Key.' Bristol DJ/ producer Breach aka Ben Westbeech pumps new life into the track as he speeds up Kelis' smooth r&b vocals to make a huge, bouncy dance cut.
Gorgon City Feat. Katy Menditta - 'Imagination'
The new 'Sirens' track is the latest in the string of bouncy house tunes Gorgon City dropped over the summer, including 'Here For You' and more recently, 'Unmissable'. The duo have recently unveiled the full tracklisting for 'Sirens,'which has a release date of 6th October.
Wretch 32 - '6 Words'
Wretch is back! Wretch 32 is back with a big new song titled '6 Words.' The track hears the London-based rapper swap his usual rhymes to showcase his soulful singing voice.
Lil' Wayne - 'Tha Carter V'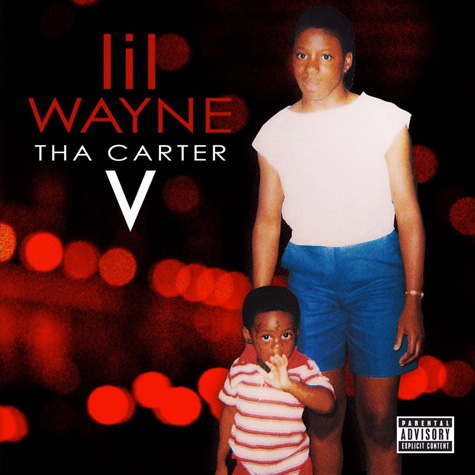 For a while it seemed like it would never come, but finally Lil' Wayne has confirmed that he next studio album will drop on 28th October.
Mary J Blige - 'Right Now' (Prod by Disclosure)
Mary J Blige has unveiled the first song from 'The London Sessions'. The track, 'Right Now', has been produced by Disclosure and perfectly blends the R&B legend's incredible vocals with their trademark house sound.
Sam Smith - 'I'm Not The Only One' Feat. A$AP Rocky below:
After recruiting Mary J Blige to add vocals to his hit song 'Stay With Me', Sam Smith has now enlisted A$AP Rocky to jump on 'I'm Not The Only One' for a new version of the track.
Le Youth - 'Girl'
The 'Feel Your Love' follow-up follows Le Youth's usual pattern of taking an old-school r&b cut and putting a dance spin on it, this time round sampling r&b trio Guy's 1988 hit 'I Like.'
Tinashe - 'Feels Like Vegas'
As the release of her debut album 'Aquarius' draws closer, Tinashe's dropped another new song, titled 'Feels Like Vegas.' "Just you and I, body to body, we gettin' out of this party" Tinashe sings over the mellow beat.
Julio Bashmore Feat. J'Danne - 'Simple Love'
It's said that this track has been taken from the Bristol producer's debut album, expected to drop in February 2015.
Jessie Ware - 'Say You Love Me (Gorgon City Remix)':
Gorgon City have got their hands on the latest cut from Jessie Ware's upcoming second studio album 'Tough Love.' The North-London producers have put their own spin on 'Say You Love Me', speeding things up to make it dance-floor ready.
Alicia Keys - 'We Are Here'
Alicia puts all of her heart and soul into this epic song about what's troubling her in the world at the moment.
Calvin Harris Feat. John Newman - 'Blame'
The track hears Newman, who has previously lent his vocals to Rudimental's chart-topping 'Feel The Love', belt out the big notes while Calvin works his dance magic.
Jessie Ware - 'Tough Love'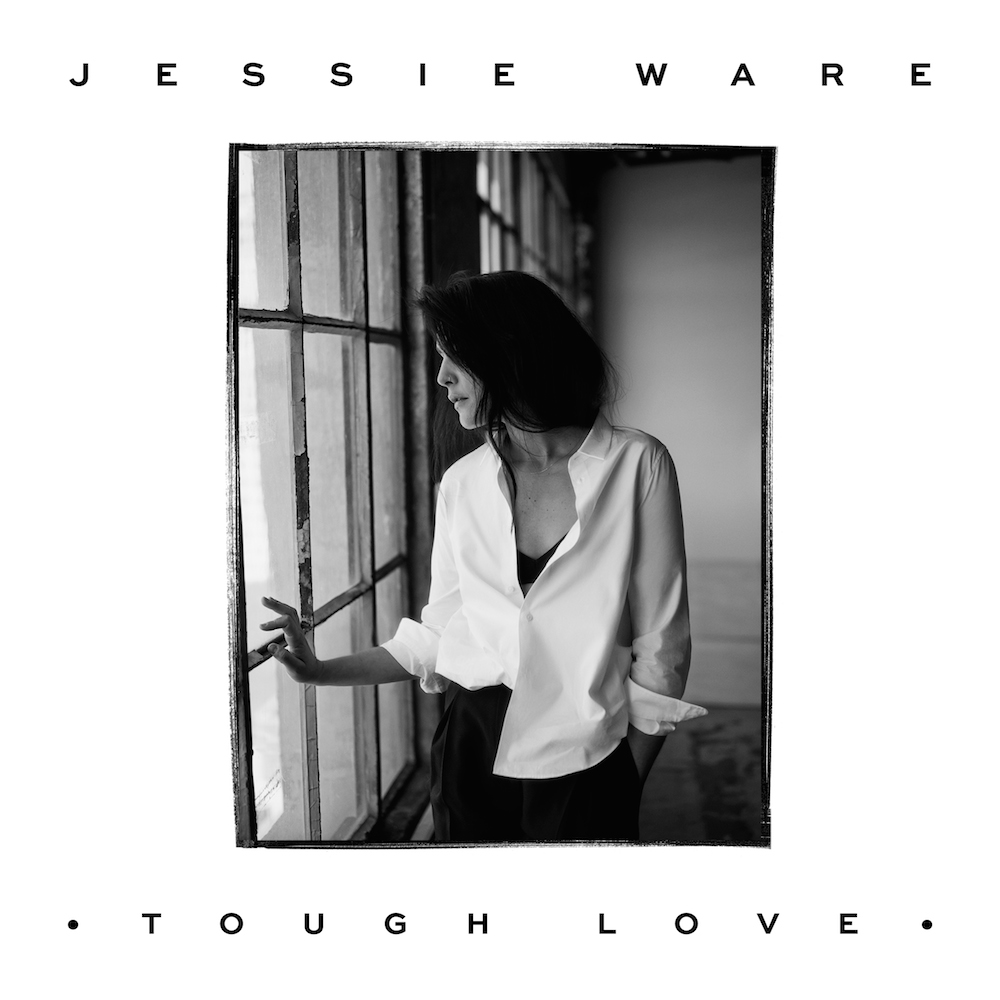 Jessie ware's highly anticipated second studio album drops on 6th October. It's not one to miss.
Ne-Yo Feat. Juicy J - 'She Knows'
Ne-Yo is back with what is expected to be the latest single off his forthcoming album 'Non-Fiction'. Titled 'She Knows', the 'Money Can't Buy' singer enlists Juicy J for the new track as he sings about a lady that 'knows'.
Kid Ink Feat. Usher and Tinashe - 'Body Language':
Fresh from releasing his debut album 'My Own Lane' earlier this year, Kid Ink comes back with a brand new track titled 'Body Language' and he's got 'Good Kisser' singer Usher and '2 On's' Tinashe on board.
Mary J Blige - 'Whole Damn Year'
If the slowed-down Mary J is more your thing than hit play on the above, it's got all the emotion and soul you'd expect from the iconic singer.
Knife Party - 'Begin Again'
Knife Party have unveiled the latest single to drop off their forthcoming 'Abandon Ship' album, titled 'Begin Again.'
Chris Brown and Trey Songz - 'Tuesday (Remix):
Chris Brown and Trey Songz are currently preparing to head out on a joint tour, but before that the two singers just dropped two new remixes - a fresh take on ILoveMakonnen's 'Tuesday' featuring Drake and Snootie Wild and K Camp's 'Made Me'.
Tinashe - 'Aquarius'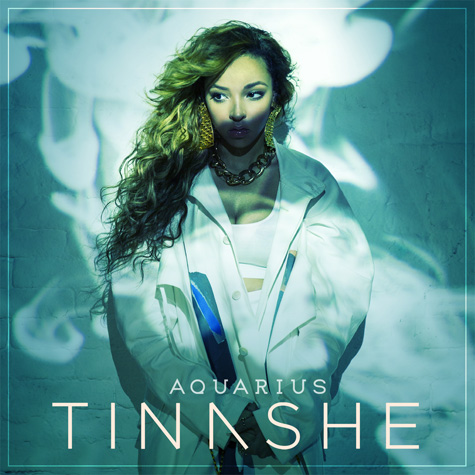 Now you've had a listen to some of the songs that will be featuring on Tinashe's debut album, keep an ear out for the full thing, which drops on 7th October.