23 New Songs, Albums And Remixes To Love In November 2014
4 November 2014, 09:32 | Updated: 29 March 2017, 11:48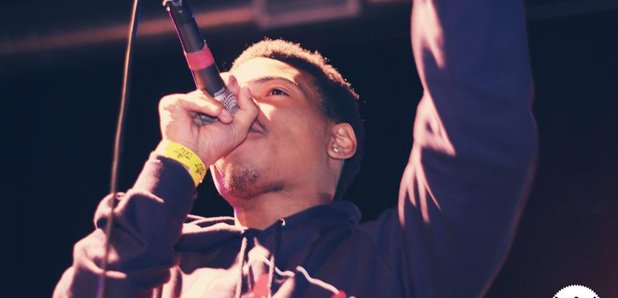 Featuring big tracks from Nicki Minaj, Kendrick Lamar, Gorgon City and some new Kanye West.
The countdown to Christmas is officially on and November certainly has a lot of musical presents to offer, including new songs from the likes of Nicki Minaj and Kanye West.
Theophilus London Feat. Kanye West - 'Can't Stop'
While you wait for Kanye West to drop something from his forthcoming new studio album, feast your ears on Theophilus London's new song 'Can't Stop,' which Kanye features on.

Nicki Minaj Feat. Drake, Chris Brown and Lil' Wayne - 'Only'
'Only' hears Nicki drop the first verse where she lets everyone know she's never slept with Wayne or Drizzy, but it's not long before her Young Money label mate Drake comes in admitting that he's got a thing for the 'Anaconda' singer; "I never f**k Nicki cause she got a man, but when that's over I'm the first in line" he raps.

Jessie Ware - 'Kind Of... Sometimes... Maybe (J Cole Remix)'
Jessie Ware has dropped a special J Cole remix of her new track 'Kind Of... Sometimes... Maybe.' The original song, which features on Jessie's recently released second studio album 'Tough Love,' was co-written by Miguel Benzel.
Chance The Rapper - 'No Better Blues':
(Warning: This song contains strong language that some people may find offensive.)
The three minute track hears Chance, joined by Nate Fox, Donnie Trumpet and Peter Cottontale list everything he hates, which it turns out is quite a lot. Hit play on the irresistible track.
Gorgon City Feat Liv '- 'Doing It Wrong' (Drake Cover):
The song, which features on Gorgon City's debut album 'Siren's, features fellow Brit Liv on vocals as new life is pumped into the track as a bassline is added to pick up the pace slightly.
Usher Feat. Juicy J - 'I Don't Mind':
Presumably from his upcoming eighth studio album, the song hears the 'Good Kisser' singer sing about not judging his girlfriend for career choices.
Tinashe Feat. Devonté Hynes - 'Bet'
'Bet' hears Tinashe slow things down as she sings things to someone she's thinking of; "I'mma be around forever, always. You can bet on it."

Chris Brown and Trey Songz - 'Studio (Remix)'
Chris Brown and Trey Songz are getting ready for their massive joint tour with a big series of remixes, including their re-working of 'Studio' by Schoolboy Q.
Drake - '6 God'
Drake - 'How Bout Now'
After tweeting a warning that fans should keep an eye on his OVO Sound website the day after his brithday, the '0 To 100' rapper unveiled three brand new songs, 'Heat Of The Moment,' 'How Bout Now' and '6 God.' These will be getting you through November no problem.
Eminem - 'ShadyXV'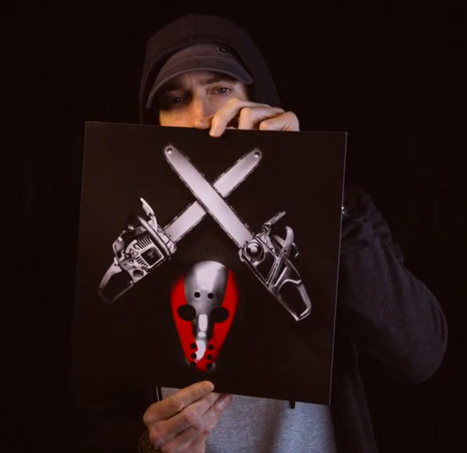 Eminem's two-disc album complete with Shady Records classics (including Em's 'Lose Yourself' and 50's 'In Da Club') and new material from the legendary rapper will drop on 24th November, so hold tight.
Mary J Blige - 'Nobody But You'
Co-written by Sam Smith and Jimmy Napes, 'Nobody But You' follows singles 'Whole Dam Year ' and 'Right Now ,' which will also feature on Mary J's new album 'The London Sessions.'
Clean Bandit Feat. Jess Glynne - 'Real Love'
'Real Love' will be released on 16th November, and will feature on the repackaged version of Clean Bandit's debut album 'New Eyes,' which drops on the 24th November.
Wretch 32 - '6 Word's (Nora En Pure remix):
Wretch 32 has teamed up with the mysterious Swiss production team Nora En Pure to create a deep house remix of his new song '6 Words.' The re-worked track keeps its chilled vibes and Wretch's smooth vocals but the tempo is turned up slightly and it totally works.
Hardwell Feat. Chris Jones - 'Young Again':
He might have just been named the world's number one DJ for the second year running, but DJ Hardwell isn't about to sit back and take a break. Featuring strong vocals from Chris Jones, his new single 'Young Again' hears Hardwell reminisce about days gone by.
Calvin Harris - 'Motion'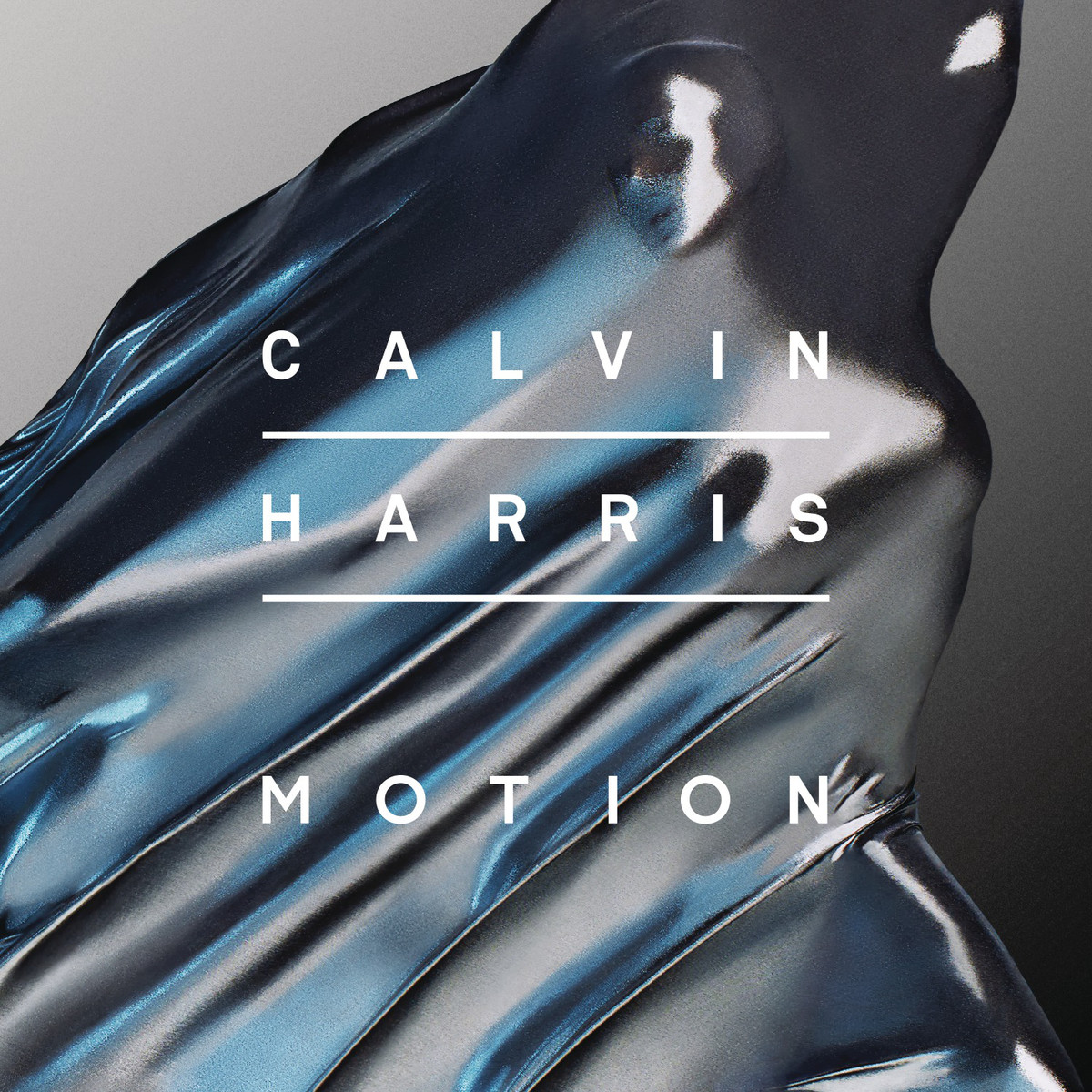 Calvin's latest album, Motion, drops on 4th November. With collaborations from Tinashe, Big Sean, All About She, Gwen Stefani and more, it's one not to miss.
Gwen Stefani - 'Baby Don't Lie'
B.o.B Feat. Trey Songz - 'Not For Long'
Breezy and Trigga have teamed up on vocals for the breezy r&b track that hears them wanting to win a girl back. "You will be mine even if you're somebody else's/ but not for long, girl not for long/ cause i'm your type girl/ if you got the wrong impression" the chorus hears.
Tyga - 'Make It Work'
Tyga openly spoke about disliking his Young Money label mate Drake in an interview that heard him call the '0 To 100' rapper "fake." Now it seem Tyga might have put his words into rhyme, as his new track 'Make It Work' appears to reference someone he's beefing with.
AlunaGeorge - 'Supernatural'
AlunaGeorge have been a little quiet since they stormed the charts last year with incredible vocals on Disclosure's 'Settle' single 'White Noise,' but now they're back in a big way. The British duo, Aluna Francis and George Reid, have debuted their new single 'Supernatural' and it's already beginning to feel infectious.
Gorgon City Feat. Tish Hyman - '6AM' below:
This Gorgon City track hears the British dup take a step back from their upbeat dance-floor anthems in favour of a slower vibe.

T.I Feat. Pharrell - 'Paperwork'
Skateboard P is on hand to lend his signature sound to the song's hook while T.I uses the verses to recall what life was like growing up with his Uncle Quentin in the late 80s and early 90s.

Kendrick Lamar - 'I'
Until Kendrick decides to drop some new solo material we'll keep hitting play on this quite happily.