19 New Songs, Albums And Remixes To Love In March 2015
3 March 2015, 10:06 | Updated: 29 March 2017, 11:48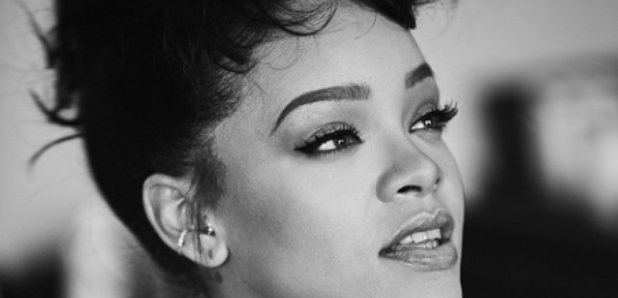 Listen to our round-up of the best new tracks, hottest albums and club-ready remixes that will keep you going in March.
Each month we round-up the hottest new songs, albums and remixes that will be your soundtrack to the month and March 2015 is officially going to sound epic.
As well as releases from Usher, the hotly-tipped Years & Years, Calvin Harris and MNEK, this month also promises so fantastic new music from the likes of Blonde, Eric Prydz and Missy Elliot.
So sit back, put your headphones on and enjoy the music that's going to be keeping you going this month.
Years & Years - 'King'
One of this year's most critically acclaimed new artists, all the pressure is on Years & Years to deliver with their debut album and if songs like 'King' are anything to go by 2015 is going to be a big year for the group.
Calvin Harris Feat. Haim - 'Pray To God'
Calvin Harris tones down the big room EDM sound that he's pioneered in recent years on new song 'Pray To God', which features the Los Angeles indie band Haim. If you've been listening to Clubbers Guide recently, you'll have heard Coco giving this one a lot of love. Watch out Ibiza, 'Pray To God' is coming for you.
MNEK - 'The Rhythm'
The latest single from MNEK features a mind-bending video and yet another stunning vocal performance from another of 2015's rising stars.
Jess Glynne - 'Hold My Hand'
Fresh of the success of 'Home', Jess Glynne returns with yet another summer-ready anthem called 'Hold My Hand'. With a huge piano-hook, the North Londoner delivers another memorable vocal performance that you're going to be singing along to all summer long.
Sigma Feat. Labrinth - 'Higher'
Fresh off the back of two huge singles, Sigma have hooked up with Labrinth for 'Higher', which is an epic drum and bass anthem.
Madeon feat. Passion Pit - 'Pay No Mind'
Normally found in indie clubs, the recognisable vocals of Passion Pit have been used to devastating effect by super-producer Madeon on 'Pay No Mind'. Watch out for this one sticking around all year long.
Eric Prydz vs. Chvrches - 'Tether'
When it comes to crafting summer anthems, Eric Prydz has a pretty awesome track record and 'Tether', which samples Chvrches, is another banger that's going to own Ibiza this summer.
Rihanna - 'Towards The Sun'
Taken from the forthcoming soundtrack to animated movie Home, Rihanna evokes her Coldplay collaboration 'Princess Of China' on new song 'Towards The Sun'.
Jack U - 'Take U There' (Missy Elliot remix)
Four words: Missy Elliot is back.
Big Sean Feat. John Legend and Kanye West - 'One Man Can Change The World'
Kanye's been giving big love to Big Sean's new album 'Dark Sky Paradise' and when you listen to songs like the 'Ye and John Legend featuring 'One Man Can Change The World' it's not hard to see why.
Jessie Ware - 'Champagne Kisses' (TCTS Remix)
Capital XTRA's Coco Cole has been tipping TCTS since the start, and the producer's new remix of Jessie Ware's 'Champagne Kisses' is yet more proof that this house music talent is a force to be reckoned with.
Blonde feat. Alex Newell - 'All Cried Out'
Another big summer song in the making, it will take you less than 50 seconds to have the lyrics to Blonde's 'All Cried Out' stuck in your head.
Alex Adair - 'Make Me Feel Better'
Alex Adair has come out of nowhere this year to release one of 2015's biggest songs so far. If you're not on it yet, this is your chance.
Tinchy Stryder feat. Fuse ODG - 'Imperfection'
BIG.
Oliver Heldens - 'Melody'
Fresh off the back of two massive crossover songs, Oliver Heldens is back with the (currently) instrumental track 'Melody'. Put this uplifting anthem in your record collection right now.
Action Bronson - 'Mr Wonderful'
The Norte Show with Manny Norte has been showing big love to Action Bronson's new album 'Mr Wonderful' for months, so it's probably time you got on the album when it drops in March.
Axwell /\ Ingrosso - 'Something New'
If you've been missing Swedish House Mafia, don't worry because two-thirds of the dance super group are still creating bangers like the Beats-endorsed 'Something New'.
Iggy Azalea feat. Jennifer Hudson - 'Trouble'
Iggy Azalea and J-Hud take things back with 'Trouble'. Get on it.
Big Sean feat. Jhené Aiko - 'Win Some, Lose Some'
Epic.
(Warning: some of these songs contain language that some people may find offensive.)