17 New Songs, Albums And Remixes To Love In July 2015
30 June 2015, 14:02 | Updated: 29 March 2017, 11:48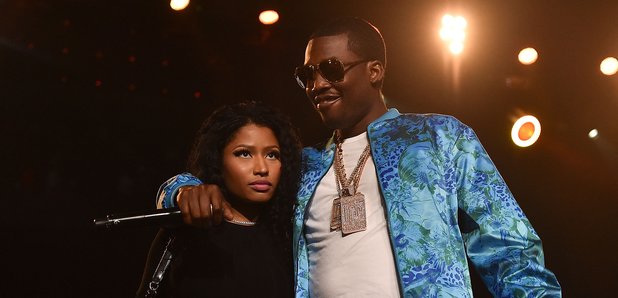 All the new music you need to know about this month, featuring Chris Brown, Meek Mill and Rudimental.
If you're looking for new music to fall in love with in July, look no further. We've rounded up all of the biggest and latest tracks to add to your playlist if you want to keep it fresh for the summer months.
Featuring music from Chris Brown, Tyga, Miguel, Meek Mill and more, hit play on the below and begin listening.
Puff Daddy - 'Finna Get Loose'
Sean Combs has released the third single, 'Finna Get Loose', from his forthcoming comeback album. The track features a classic Pharrell beat, that recalls Nelly's 'Hot In Herre', over which Diddy commands you to "get loose". Combs has readopted his 90s moniker Puff Daddy for the single from his fifth album 'MMM', his first solo outing since 2006. The album is due for release this year.
Chris Brown - 'Liquor'
Chris Brown has treated fans to a brand new song titled 'Liquor' just time in for summer. The new track, which premiered on The Breakfast Club, hears Breezy serenade a lady after he's had a few drinks, singing; "All I wanna do is drink and f**k." Breezy has confirmed it's the first track for a new album, dropping later this year.
Rudimental - 'Rumour Mill'
'Rumour Mill' is the latest track to be revealed from Rudimental's 'We the Generation ' album, which is due out in September. The first single, 'Never Let You Go ' was unveiled last month.


Miguel Feat Lenny Kravitz - 'Face The Sun'
Miguel's dropped his new 'Wildheart' song featuring Lenny Kravitz – a power ballad that sounds an awful lot like Prince's 'Purple Rain' – to his YouTube channel.
Meek Mill Feat. Chris Brown and Nicki Minaj - 'All Eyes On You'
For the lead single off his brand new album Meek Mill brings in big names Chris Brown and Nicki Minaj.


Skepta - 'Lukey'
Skepta has a shared a moving tribute to his late friend Lukey Maxwell. The grime icon paid his respects in a track posted to Soundcloud following the death of Maxwell, an aspiring UK artist, on June 5th at Northumberland Park in North London.
The Weeknd - 'Can't Feel My Face'
Produced by Max Martin, 'Can't Feel My Face' is a significant departure from The Weeknd's characteristically moody tone marking a transition into more upbeat pop territory.


Natalie La rose Feat. Fetty Wap - 'All Around The World'
Natalie La Rose's new track follows her worldwide hit 'Somebody' featuring Jeremih. 'Around the World' sees the Dutch singer linking up with man-of-the-moment Fetty Wap, whose single 'Trap Queen' has reached the top 20 in the UK.
Tyga - 'The Gold Album: 18th Dynasty'
'The Gold Album: 18th Dynasty,' Tyga's fourth studio album and the follow up to 2013's 'Hotel California,' has been plagued by delays, having been originally scheduled to drop last November it was pushed back four times. The rapper got into a dispute with his label, Cash Money, and left in December, deciding to release it independently on his Last Kings Entertainment label. Finally, Tyga has dropped the entire album, making it available to stream online.
Tink - 'I Like'
Tink's new song is a yearning slow jam that shows off her singing and rapping abilities over a beat by fellow Chicago musician C-Sick.

Omarian Feat. Kid Ink and French Montana - 'I'm Up'
The Nic Nac-produced song has a feel-good club-banger vibe to it, similar to Omarian's last track 'Post To Be' featuring Chris Brown and Jhené Aiko, which is finding a lot of success in the states.


The Game Feat. Drake - '100'
Produced by long-time Drizzy producer 40, '100' opens with The Game talking about the two hanging out together. "Other night at your crib… we just sitting there talking about life, playing some beats."


Krept And Konan Feat. Jeremih, Beenie Man and Popcaan - 'Freak Of The Week (Remix)'
Dancehall stars Popcaan and Beenie Man join the South London MCs and Jeremih on the 'Freak Of The Week' remix, in what's sure to be a song of the summer contender. It follows the unveiling of the music video for their new album's lead song.


Tinie Tempah Feat. Jess Glynne - 'Not Letting Go (Matrix & Futurebound Remix)'
Matrix & Futurebound have dropped a remix of Tinie Tempah and Jess Glynne's primed-for-summer single 'Not Letting Go'. The London and Liverpool duo have transformed the original into a dancefloor killer, unleashing a roaring bassline and drums on Jess Glynne's chorus.
Meek Mill - 'Dreams Worth More Than Money'
Meek Mill's new album dropped just in time for July. Hear the whole thing above.

Fetty Wap -'Sumn Quick'
Fetty Wap has had everyone keeping a close eye on him in anticipation of his 'Trap Queen' follow-up song. The up and coming star has finally dropped something new, a track titled 'Sumn Quick.'


Miguel Feat. Kurupt - 'NWA'
More 'Wildheart' tracks from Miguel. You're welcome.