22 New Songs, Album And Remixes To Love In July 2014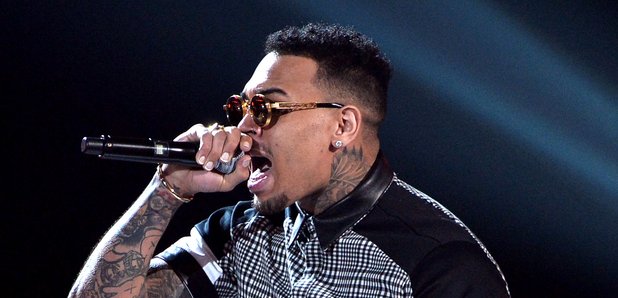 July 2014 is sounding so good with new music from Chris Brown, Usher, Rick Ross, Jhené Aiko, David Guetta, Duke Dumont and more.
Each month we round up the biggest new music from your favourite artists and the artists we think you need to know about.
With summer well and truly here, July sees new releases and big new songs from everybody from Chris Brown to David Guetta and our very own Le Youth to The Weeknd.
(Warning: some of these songs contain strong language and themes that some people may find offensive.)
Chris Brown Feat. Usher And Rick Ross - 'New Flame'

The track hears Breezy and 'Good Kisser' singer Usher team up for some serious R&B smoothness, with Rozay coming in for the final verse.
Basement Jaxx - 'Never Say Never'
It's been a while since we last heard from Basement Jaxx, but the duo are back - and back in a big way. We gave 'Never Say Never' featuring ETML its world exclusive first play on Clubbers Guide at the end of June. If you didn't hear it, check it out now.
The Weeknd - 'Often'
The Weeknd's dropped a new slow jam for us to love in July. It hears him sing about his experiences in the bedroom as he explains: "Ask me if I do this every day, I say often."
Eric Prydz - 'Liberate (Matrix and Futurebound Remix)
Capital XTRA DJ's Matrix And Futurebound have debuted a huge drum and bass remix to Eric Prydz's 'Liberate,' the original of which dropped earlier this year. It's going to keep you going through the summer month.
Jhené Aiko - 'To Love And Die'
Jhené Aiko's been talking about her forthcoming full-length debut album 'Souled Out' for a while now, so fans will be pleased she has finally dropped the first offering from it. The album was suppose to drop in May but was pushed back, there's still no word on when we can expect it.
Duke Dumont - 'Won't Look Back'
In the space of 18 months, Duke Dumont has become one of the hottest producers on the planet and now he's back with new song 'Won't Look Back'. The deep house track fuses all the best sounds of 90s and brings them right into 2014, complete with a soaring vocal.
Mike Will Made It Feat. Future, Lil' Wayne and Kendrick Lamar - 'Buy The World'
Le Youth Feat. Javeon - 'Feel Your Love'
MNEK - 'Wrote A Song About You'
MNEK, who we dubbed as an artist to watch in 2014, has followed up his debut single 'Every Little Word' with yet another bouncy dance track entitled 'A Song About You.' Known largely for his vocals on Gorgon City's hit song 'Ready For You Love,' the Brit's new single is set to feature on his debut album due later this year.
T.I Feat. Iggy Azalea - 'No Medirocre'
Oliver Heldens X Becky Hill 'Gecko (Overdrive) (Matrix And Futurebound Remix)'
Lil' Wayne - 'Krazy'
The latest track that's dropped to feature on 'Tha Carter V' hears the Young Money rapper talk life, rapping: "Ain't got nuttin' left to prove unless I gotta prove it in court/ Live fast, die young and leave a beautiful corpse."
Jess Glynne - 'Right Here'
Jess Glynne's 'Right Here' has been hanging around for a while now and everyone still can't get enough of the huge summer track. With a release date of 6th July we see it storming the charts and sticking around for even longer.
Kove Feat. Melissa Steel - 'Way We Are'
We can't decide what we like more, the original version of Kove's 'The Way We Are' or the stripped-back acoustic they did of it during a live session with Max last month. If you haven't heard it yet check it out here.
Matrix and Futurebound Feat. Tanya Lacey - 'Don't Look Back'
Capital XTRA DJ's Matrix and Futurebound didn't just spend June making the month's biggest remixes, they also dropped this banger which has a 6th July release date.
Max Marshall - 'Be Free'
Max Marshall's got our attention with this house-infused bouncy track that borrows a few lyrics and sounds from Deniece Williams' classic of the same name.
Steve Aoki Feat. Kid Ink - 'Delirious (Boneless)'
Last month Kid Ink and Steve Aoki unveiled new song 'Delirious (Boneless),' an uptempo club track with the hook and verses provided by the 'Main Chick' rapper. The song will feature on Aoki's 'Neon Future' album, which will be with us in August.
Pharrell - 'Frontin (Disclosure Remix)'
Nothing can touch the Pharrell and Jay Z classic, but Disclosure have some pretty close with their house-remix. It seems every song the British brothers put their hands on turns to gold.
Drake - '0 To 100'
No 'new music' list is complete without something featuring from Drizzy Drake - so here it is, a new track premiered last month that hears Drake rap about his rise and rise.
SBTRKT Feat. Sampha - 'Temporary View'
Drake collaborator Sampha and SBTRKT on one track is undeniably great, just listen for yourself. It's unclear whether the song will feature on British producer SBTRKT's full-length LP due for a release later this year.
Beyoncé - Pretty Hurts (Monsieur Adi Remix)
Beyoncé's official tour DJ Monsieur Adi has provided the official remix for 'Pretty Hurts' and it sounds just as good as the original. Hear the French DJ's version above.
David Guetta Feat. Sam Martin - 'Lovers On The Sun'
David Guetta's new song has arrived just in time for July. The French DJ's house track is set to feature on the follow-up to his 2011 'Nothing But The Beat' LP.