18 New Songs, Albums And Remixes To Love In January 2017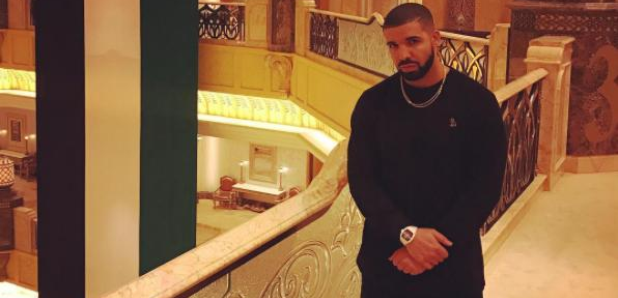 Listen to the latest new music from Drake, Chris Brown, Big Sean and more of your favourite artists.
2017 is here and with a new year comes plenty of new music. Artists including Chris Brown, Big Sean and Tory Lanez have all dropped some huge new songs to kick off the year.
Special mention goes to Drake, who is expected to release his new playlist project 'More Life' this month, although no official release date has been confirmed.
Hit play on all the new music to love in January below.
Chris Brown Feat. Usher & Gucci Mane - 'Party'
Breezy is back! Usher and Gucci Mane lend a helping hand for this slick Hip-Hop collaboration, expected to be taken from his rumoured upcoming album 'Heartbreak On A Full Moon'.

Big Sean Feat. Chance The Rapper & Jeremih - 'Living Single'
Another talented trio have been busy in the studio, with Big Sean calling on Chance The Rapper and Jeremih for this chilled out track, expected to appear on his upcoming album 'I Decided'.

Migos Feat. Lil Uzi Vert - 'Bad And Boujee'
Atlanta trio Migos linked up with rising rapper Lil Uzi Vert for a trap anthem that is quickly going viral. Expect this to be big in 2017.

Drake - 'More Life' [Album]

After pushing back his playlist project from December 2016 to January 2017, Drake is finally expected to unleash 'More Life'. There is currently no release date however expect potential collaborations with Kanye West, Taylor Swift and his rumoured new girlfriend Jennifer Lopez.

Rick Ross Feat. 2 Chainz & Gucci Mane - 'Buy Back The Block'
Rick Ross, Gucci Mane and 2 Chainz have come together for a powerful new single all about financial empowerment. The track is expected to appear on Rozay's upcoming album 'Rather You Than Me'.

Big Sean - 'Moves'
After announcing his new album 'I Decided', Big Sean dropped his brand new single 'Moves'. Expect the rapper's new album to arrive on 3rd February.

Tory Lanez - 'The New Toronto 2' [Mixtape]

Tory Lanez continued to release new music, unleashing the follow-up to his 2015 mixtape 'The New Toronto'. The Canadian has also included new versions of his popular tracks 'Blue Jay Season' and 'Bodmon Song'.

Gucci Mane Feat. Drake - 'Both'
Gucci Mane and Drake linked up for their second collaboration on new song 'Both'. The pair continue to tease their joint EP 'The Sixers', with the track taken from Gucci's latest solo album 'The Return Of East Atlanta Santa'.


Chris Brown Feat. Trey Songz & Young Thug - 'Dat Night'
Chris Brown linked up with Young Thug and fellow R&B singer Trey Songz for a song dedicated to his fans.
Section Boyz & Chip - 'In My Section'
Section Boyz teamed up with Chip for a huge new UK collaboration called 'In My Section'. Expect Grime and UK Hip Hop to have another massive year!

Tinie Tempah - 'Youth' [Album]
After a number of singles in 2016 including 'Not Letting Go', 'Girls Like' and 'Mamacita', Tinie Tempah finally plans to release his new album on 27th January 2017.


Trey Songz & Fabolous - 'Trappy New Years' [EP]
Trey Songz and Fabulous came together to celebrate 2017 with some brand new music! The pair have put their own spin on hits including Travis Scott's 'Pick Up The Phone', Future's 'Used To This' and more.

Tory Lanez - 'Chixtape 4' [Mixtape]
Tory Lanez kicked off 2017 with the fourth instalment of his 'Chixtape' mixtape series. The Canadian collaborated with producer Play Picasso for a huge new body of work.

Kehlani - 'SweetSexySavage' [Album]
Following a number of strong singles in 2016, Kehlani plans to release her brand new album 'SweetSexySavage' on 27th January 2017.

Yo Gotti Feat. Kanye West, Big Sean, 2 Chainz & Quavo - 'Castro'
The standout track from Yo Gotti's new album 'White Friday' features Kanye West, Big Sean, 2 Chainz and Quavo. This is big!

Pia Mia - 'We Should Be Together'
After a short hiatus, Pia Mia is back with a huge new R&B single called 'We Should Be Together'. It's not currently clear where the song is taken from but the singer is expected to release her debut album in the first half of 2017.

Tyga Feat. Kanye West - 'Feel Me'
Tyga kicked off 2017 with the first single expected to be taken from his upcoming mixtape 'B*tch I'm The Sh*t 2' featuring his new G.O.O.D. Music label boss Kanye West.

Fekky Feat. MoStack, Abra Cadabra, Young Spray, Ms Banks, Stefflon Don & J Hus - 'Mad Ting Sad Ting' (Remix)
UK rapper Fekky released the all-star remix to his underground hit 'Mad Ting Sad Ting' featuring some of the biggest names in the UK scene.