18 New Songs, Album And Remixes To Love In December 2014
28 November 2014, 08:17 | Updated: 29 March 2017, 11:48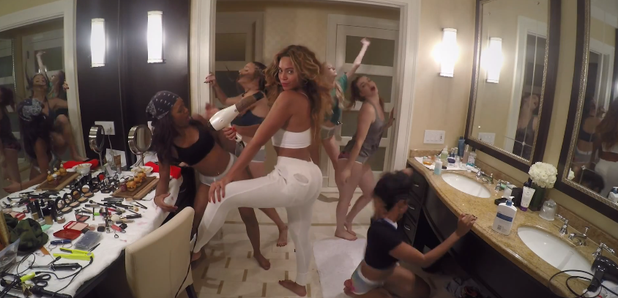 This is all the music you need to know about in December, featuring J Cole, Nicki Minaj, Beyoncé and Clean Bandit.
As Christmas draws closer get to know the new songs, remixes and albums you need to get your hands on for the holiday period. New album highlights include Mary J Blige's 'The London Session,' J Cole's '2014 Forest Hills Drive' and Nicki Minaj's long-awaited 'The Pinkprint.'
Meanwhile, December 2014 will be all about some banging singles, including Chris Brown and T.I's 'Waves' remix and Beyoncé hgue new tracks '7/11' and 'Ring Off.'
Mr Probz Feat. Chris Brown and T.I - 'Waves (Robin Shulz Remix)'
Mr Probz summer smash hit 'Waves' has just had some new life breathed in to it all thanks to Chris Brown and T.I. The two artists have jumped on the original for an official Robin Shulz remix that sounds just as fresh the version we know and love.
Nicki Minaj Feat Skylar Grey - 'Bed Of Lies'
'Bed Of Lies' is Nicki's most personal song yet as she's heard letting loose on her ex boyfriend. "You could never make eye contact / Everything you got was based off of my contacts" Nicki raps on the Alex Da Kid and Kane Beatz-produced track.
Le Youth - 'R E A L'
Le Youth is the king of taking an old-school r&b hit and putting his own spin on it to make it relevant in 2014 and his new track is no different. The 'Dance With Me' producer has sampled Brandy's 1994 song 'I Wanna Be Down' for his new mix 'R E A L.'
Donnie Trumpet and The Social Experiment's - 'Sunday Candy'
'Sunday Candy' follows The Social Experiment's playful re-working of the Arthur theme song 'Wonderful Everyday' and Chance's incredibly pessimistic but completely infectious track'No Better Blues.'
Kanye West vs Sam Smith - 'Tell Me I'm The Only One (Carlos Serrano Mix)'
The track, put together by SoundCloud user Carlos Serrano, takes Kanye's 2007 song 'Can't Tell Me Nothing' and puts it over the orchestral sound of Sam Smith's 'In The Lonely Hour' track 'I'm Not The Only One.'
J Cole - '2014 Forest Hills Drive'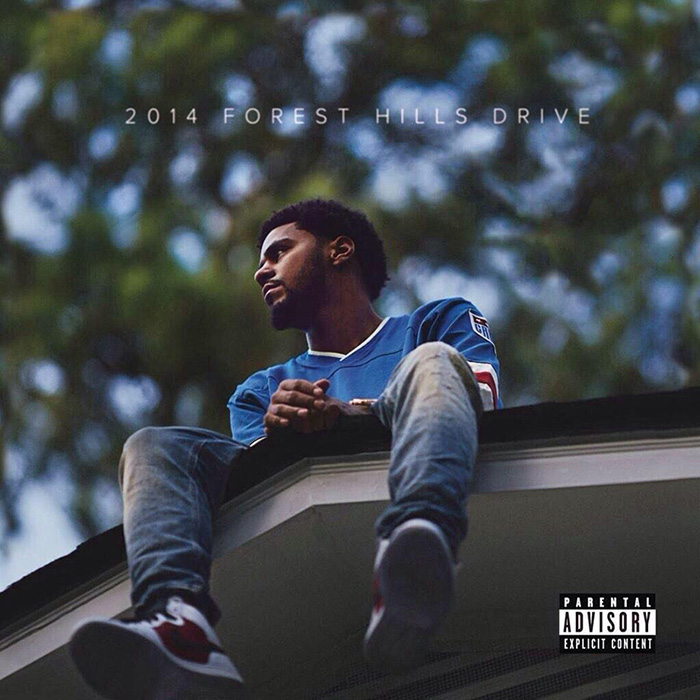 Christmas is coming early! J Cole dropped it on us in late November that his new album, '2014 Forest Hills Drive' (the address of his childhood home) will drop on 9th December.
Clean Bandit feat. Elizabeth Troy - 'Show Me Love' (Robin S cover)
Clean Bandit have unveiled a cover of the popular 1990s Robin S dance anthem 'Show Me Love.' The track will be featured on Clean Bandit's 'New Eyes' special edition album, dropping on 24th November, alongside their new single with 'Rather Be' singer Jess Glynne, titled 'Real Love.'

Mary J Blige feat. Disclosure - 'Follow'
After previously teaming up to re-release 'F For You' with Mary J's vocals on it, Disclosure joined a stellar line-up of UK artists including Sam Smith and Naughty Boy to record with Mary J Blige for her new album in London.
Omarian Feat. Chris Brown and Jhené Aiko - 'Post To Be'
The new track will feature on Omarion's forthcoming fourth studio album 'Sex Playlist' and was produced by DJ Mustard.

Angel Feat. The Movement - 'Ghetto Boys'



How is this for one huge dose of UK talent? British r&b singer Angel has hooked up with 'The Movement' including Wretch 32, Ghetts, Devlin, Scorcher, Mercston, Lightning and DJ Unique for one epic collaboration.
DJ Khaled Feat. Usher, Rick Ross, Fabolous and Ace Hood - 'Hold You Down (Remix)'
On the remix Chris Brown is swapped for Usher on the hook, while Jeremih, Future and August Alsina also take the bench.
Beyoncé - '7/11'
Beyoncé's '7/11' video sees Beyonce and her friends throw a pretty epic party in their Beverly Hill hotel suite, which includes drink, lots of dancers and one point when Beyonce makes a phone call on her foot.
David Guetta Feat. Nicki Minaj and Afrojack - 'Hey Mama'
Nicki Minaj is back but not for another 'The Pinkprint' single, this time she lends her vocals once again to a new David Guetta track titled 'Hey Mama,' also featuring superstar Dutch DJ Afrojack.
Nicki Minaj - 'The Pinkprint'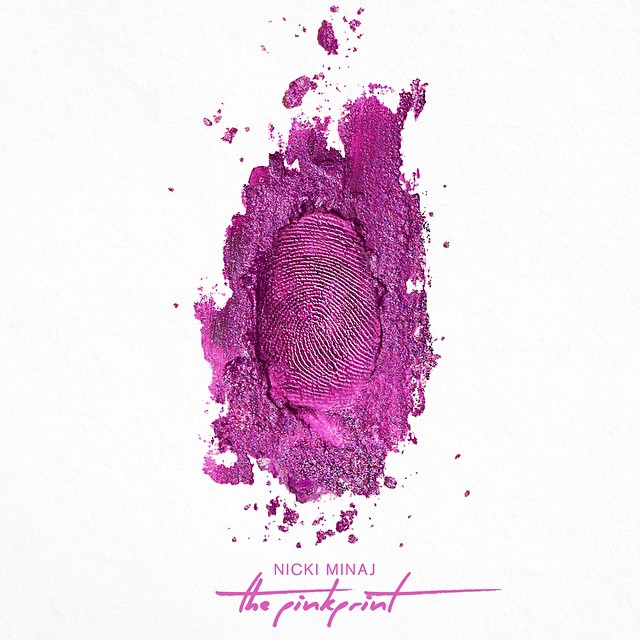 After a very long wait and even one push back, Nicki Minaj's third studio album 'The Pinkprint' will drop on 15th December. The album has already spawned singles 'Anaconda,' 'Pills N Potions' and 'Bed Of Lies' and is rumour to feature a Drake collaboration.
Mary J Blige - 'Not Loving You'
The soulful ballad hears Mary J preach about people needing to love themselves first. "There's only so much I can do if you're not loving you" she sings. "I love you, I want you to be all that you can / If I could, then I would, but you know that I can't."
Beyoncé - 'Ring Off'
'Ring Off' pays homage to Tina Knowles, Beyoncé's mum, as Bey praises the strength that she has shown since breaking up with Beyoncé and Solange's father, Matthew Knowles, and for generally being "shiny" and "fine" and fabulous.

Mary J Blige - 'The London Sessions'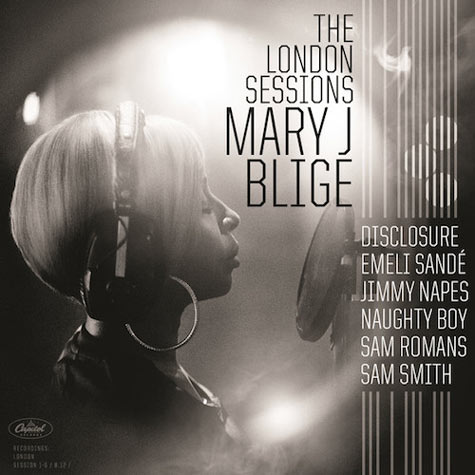 On the 2nd December the album that saw Mary J Blige spend three weeks in a London recording studio with some of the UK's biggest names in music, including Naughty Boy, Sam Smith and Disclosure, will arrive.
Idris Elba Feat. Maverick Sabre - 'You Give Me Love'
Idris Elba has unveiled the first single to be released off of his forthcoming album 'mi MANDELA.' The track, titled 'You Give Me Love,' features the smooth vocals of Maverick Sabre and was written by Idris, Maverick Sabre and Mr Hudson, who also features on the album.