23 New Songs, Albums And Remixes To Love In August 2014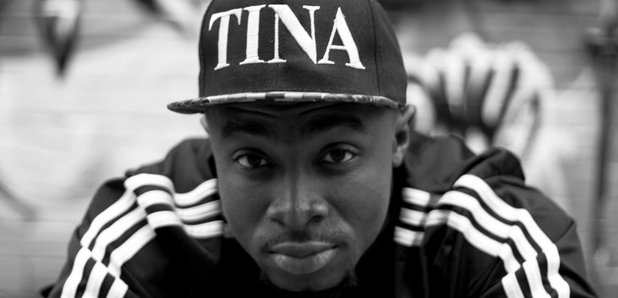 We round up the biggest tracks you should have on repeat in August, featuring Nicki Minaj, Disclosure, Gorgon City, The Weeknd and more.
August has got a few particular artists names written all over it - Nicki Minaj can be heard doing things on a ton of new songs from her 'No Flex Zone (Remix)' to a new collaboration with Usher.
Talking of Usher, you need to her Disclosure's huge 'Good Kisser' remix, plus there a big tunes from Gorgon City, Sigma and Secondcity who are keeping the summer vibes alive.
(Warning: some of these songs may contain strong language that some people may find offensive.)
Listen to Gorgon City Feat. Zak Abel - 'Unmissable'
This follow-up to Gorgon City's MNEK collaboration 'Ready For Your Love' and Laura Welsh assisted-song 'Here For You' gives the British producers a hat-trick in making summer bangers.
August Alsina Feat. Nicki Minaj - 'No Love (Remix)'
Nicki Minaj is unstoppable at the moment, dropping track after track without time to take a breathe. The latest song to get the Minaj treatment is August Alsina's 'No Love' remix - it hears Nicki start things off by saying "I swear this is my favourite song."
The Weeknd - 'King Of The Fall'
Following the release of 'Often' Abel continues to use his smooth vocals to sing about a girl he's got his eye on. "And she gon give it up cause she know I might like it/ Baby girl you know I like, baby you know just what I like" he raps on the five-minute cut.
White Panda - 'Cooler Than Latch'
Remember how much you loved Mike Posner's 2010 hit single 'Cooler Than Me?', White Panda have taken the track and mashed it up with Disclosure and Sam Smith's 'Settle' single 'Latch' to make an all-encompassing, effortlessly cool new track. Even better, it's a free download.
Secondcity - 'What Can I Do'
Following the success of his number one single 'I Wanna Feel,' British DJ/ Producer Secondcity has unveiled new track 'What Can I Do' with vocals from Hot Natured's Ali Love. Coco Cole gave the song its first Capital XTRA play on the Clubbers Guide at the end of July, and we're sure there will be many more.
Craig David - 'Cold'
Debuted at his TS5 party from the Capital XTRA rooftop last month, Craig David's new song 'Cold' hears hears him about a girl that is "so cold" and other lyrics include: "Before you know it you're naked or standing out in the rain."
Jhené Aiko - 'The Pressure'
Jhené' Aiko's begun dropping tracks in the lead up to the release of her debut album 'Souled Out,' with the latest being titled 'The Pressure.' The new track hears Jhené vent about the mounting pressure building up in a relationship.
Fuse ODG - 'T.I.N.A'
The end of July saw Kojo and Jade drop the world exclusive first play of Fuse ODG's new track 'T.I.N.A', featuring vocals from Britan's very own Angel. The track's already had a huge response.
The Weeknd - 'Often (Kygo Remix)'
Kygo has dropped a free remix of The Weeknd's new sultry song 'Often'. The track hears Kygo stamp his usual tropical sounds on the song, bringing the tempo up a notch or two.
Laidback Luke Feat. Gina Turner - 'Bae'
The Beyoncé and Jay Z of dance have hooked up to make some music together. Laidback Luke and wife Gina Turner have unveiled the full version of their new collaboration called 'Bae.'
Usher - 'Good Kisser (Disclosure Remix)'
The 'Settle' favourites have just made one of this year's coolest R&B jams a massive house tune.
Chris Brown Feat. Rick Ross and Usher - 'New Flame'
Breezy, Rozay and Usher all on one track? You know you're going to be playing it over and over.
Lorde - 'Tennis Court (Diplo's Andre Agassi Reebok Pump Remix)
'
The Mad Decent mixer has given the New Zealand songstress' song a 90's makeover, keeping her original vocals on the track but injecting a more upbeat feel into the track.
Cam'ron Feat. Nicki Minaj - 'So Bad'
She's not just jumping on remixes this month, Nicki's also lent her vocals to CAm'ron's catch new one. Hit play above and hear Nicki explain; "You ain't getting me back, you delusional."
Sigma Feat. Paloma Faith - 'Changing'
'Changing' is the follow-up to the production duo's chart hit 'Nobody To Love', which samples Kanye West's 'Bound 2' and continues to be a huge song in ibiza this summer.
Jessie Ware - 'Tough Love (Cyril Hahn Remix)
Jessie Ware's vocals sound even better on this smooth Cyril Hahn remix that's been getting spun on Capital XTRA.
Shift K3y - 'I Know'
Shift K3y's 'Touch' must be the bounciest song to come out of summer 2014 so far, do you think this one tops it?
Watermat - 'Bullit'
It's the track we guarantee you'll be hearing at festivals to come in August.
Sam Smith -'Stay With Me (Throttle Remix)
Throttle has transformed Sam Smith's chart-topper into song into a funky house anthem, complete with a guitar part that Chic's Nile Rodgers would be proud of.
Usher Feat. Nicki Minaj - 'She Came To Give It To You'
2014 is officially Usher's comeback year and the legendary R&B star has just dropped his latest new song called 'She Came To Give It To You', which features Nicki Minaj and was produced by the man of the moment, Pharrell Williams.
Alesso -'Tear The Roof Up'
"I wanted to make a massive song that would literally make people want to teat the roof off" 23-year-old Alesso said of his new track. The dance-floor filler was originally premiered during the Swedish DJ's Ultra Music Festival set, but now the full thing is available.
PARTYNEXTDOOR Feat. Drake - 'Recognize'
Drake has jumped on PARTYNEXTDOOR's new track, titled 'Recognize,' providing a rap in one of the verses. The track hears Drizzy sing about sing about a sex tape he made with a woman, as he says; "you're a freak and your cover is blown."
Nicki Minaj - 'No Flex Zone (Remix)'
There's no holding back from Nicki Minaj on her remix to Rae Sremmurd's track 'No Flex Zone.' The 'Pills N Potions' singer boasts about her status in the music game, rapping; "Running this game for five years, guess that's why my feet hurt/ Wonder when they bite me, do these b*****s teeth hurt."