18 New Songs, Album And Remixes To Love In April 2015
1 April 2015, 16:30 | Updated: 29 March 2017, 11:48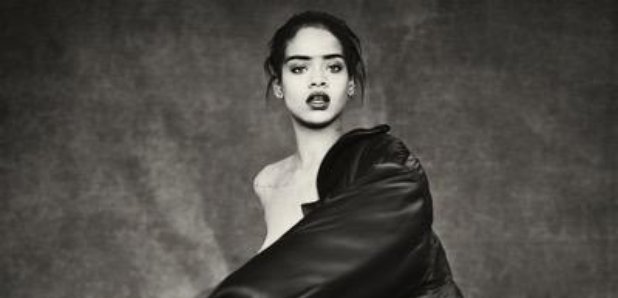 Hear big new music from Rihanna, Duke Dumont, Kendrick Lamar and loads more in our round-up of music to know about in April 2015.
New music to listen to in April comes from Rihanna, who in the lead up to her highly anticipated new album has dropped new single 'B*tch Better Have My Money,' alongside some songs from the official 'HOME' soundtrack.
The dance world is keeping you busy with Martin Garrix providing three entries in this month's round-up, while Duke Dumont is back with a big one called 'The Giver (Reprise).'
Hit play on all the new music you need to know about in April below.
Years & Years - 'Worship'
Years & Years latest track follows the tro's previous singles 'Desire' and 'King,' which peaked at number one in the charts last month. Can the boys achieve the same feat this month?
Martin Garrix Feat. Ed Sheeran - 'Rewind Repeat It'
It took approximately seven months after first teasing that they were working together, but finally the pair's new collaboration is out there for the world to hear. Garrix premiered it during his set at Ultra Music Festival in Miami at the end of March.

Rihanna - 'B*tch Better Have My Money'
Rih followed up her Kanye West and Paul McCartney collaboration on 'FourFiveSeconds' with new song 'B*tch Better Have My Money' - or 'BBHMM.' She performed it live for the first time at the iHeartRadio Awards last month.
DJ Fresh Feat. Adam F - 'Believer'
'Believer,' which follows DJ Fresh's recent collaboration with Ella Eyre on 'Gravity,' might have dropped in the Spring but it will get you feeling ready for those summer months.


Krept & Konan Feat. Rick Ross - 'Certified'
Krept & Konan have unveiled the first single from their newly announced debut major label album 'The Long Way Home.' Featuring Rock Ross, 'Certified' dropped alongside an official lyric video over the weekend. It hears the South London rap duo trade verses with the Rozay over a heavy production.
Ne-Yo Feat. Sonna Rele - 'Every Day With Love'
Ne-Yo's new upbeat track hears the r&b crooner spread positive vibes and he tells listeners to "live every day with love."


Jhené Aiko - 'Living Room Flow'
Jhené Aiko has dropped a surprise, seductive new song titled 'Living Room Flow.' The track hears the 'Sail Out' singer sing about wanting to spend the evening with a certain someone on the living room floor.
Avicii, Martin Garrix & John Legend - 'Waiting For Love'
Martin Garrix used his set at Ultra Music Festival in Miami at the end of March to debut new song 'Waiting For Love.' The 18-year-old DJ teamed up with fellow super producer Avicii for the new song and nabbed John Legend to provide vocals
Dizzee Rascal Feat. Giggs - 'Nutcrackerz'
Dizzee Rascal has unveiled an official music video for his new song 'Nutcrackerz' featuring Giggs. The video sees Dizzee head back to the East End of London, where he was brought up, as he performs the track in front of some familiar sights for him including Tower Hamlets School, the 'Bow' sign and against the Docklands backdrop.
Rihanna - 'Dancing In The Dark'
Rihanna unveiled a catchy new pop tune off the 'HOME' soundtrack titled 'Dancing In The Dark.'
Usher and Chris Brown - 'All Falls Down'
Usher and Chris Brown have hooked up for an emotional new collaboration called 'All Falls Down.' The song is a sad, r&b love song that hears the 'New Flame' collaborators sing about a relationship that didn't end well.
Kendrick Lamar - 'King Kunta'
K. Dot has provided plenty of new material to listen to throughout April with his new album 'To Pimp A Butterfly,' if you've not heard is yet 'King Kunta' is a good place to start.
Kanye West - 'All Day'
Kanye debuted the new track at the BRIT Awards, where he performed the track with a host of grime artists. Now a studio recording as been made available online.


Jamie Foxx Feat. Chris Brown - 'You Changed Me'
Jamie Foxx is back. This is excellent news. But not only has he returned to us, he's brought one hell of a tune with him. 'You Changed Me' is Foxx's first release since 2010's 'Best Night Of My Life' and the new track features Chris Brown on vocal.
Duke Dumont - 'The Giver (Reprise)'
Duke Dumont's new track originated in 2012 when it became an underground club hit, and now the 'I Got U' super-producer has updated the house anthem ready for an official release on 21st June 2015.


Mark Ronson and Bruno Mars - 'Uptown Funk (Trinidad James Remix)'
The re-working of the no.1 hit track comes from Trinidad Jame$, whose 2012 viral hit 'All Gold Everything' was the inspiration behind the catchy chorus lyric "don't believe me just watch" on Ronson's track.
Ameriie - 'Out Loud'
Ten years after the release of her iconic single '1 Thing,' Ameriie has returned with new track 'Out Loud.' The song, which follows her 2014 release 'What I Want,' hears Ameriie's familiar vocals sing over a Rich Harrison-produced beat - the same man behind '1 Thing.
Skepta - 'Shutdown'
Skepta's new track includes a sample from Drake and also refers to the grime star's appearance on stage alongside Kanye West at the BRIT awards.