Ibiza Songs 2015: The Dance Party Music That Will Soundtrack Your Summer
3 July 2015, 12:33 | Updated: 29 March 2017, 11:48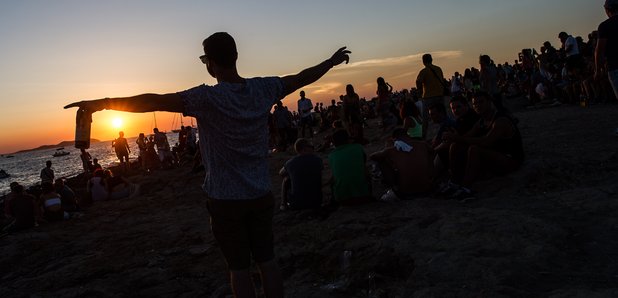 Featuring music from Disclosure, Duke Dumont, Martin Garrix and more.
Summer is here and with it tens or thousands of us will be flying over to Ibiza to soak up the sunshine, the sea and of course, the night life. Whether you're heading to Ocean Beach, Amnesia, Pacha or even if you're creating your own White Isle inspired party at home, we've got you covered with all the Ibiza songs that 2015 is going to be remembered for.
With tracks from Disclosure, Martin Garrix, Galantis, Duke Dumont and more, hit play on your ultimate Ibiza party songs playlist for 2015 below.
Major Lazer & DJ Snake feat. MØ - 'Lean On'
Major Lazer are seasoned pros at penning certified summer bangers and 'Lean On' is no exception. This track will be blasting out of every club sound system this year.
Duke Dumont - 'The Giver (Reprise)'
Duke Dumont's new track originated in 2012 when it became an underground club hit, and now the 'I Got U' super-producer has updated the house anthem ready for an official release on 21st June 2015 - just in time for those pool parties.
Disclosure – 'Holding On'
It's no coincidence that Disclosure's comeback track has dropped just before the summer months. No doubt more album tracks that are Ibiza-ready will follow.
Martin Garrix Feat. Usher - 'Don't Look Down'
Martin Garrix has proved by now he knows how to make a club banger, with added vocals from Usher, this ones going to be on repeat this summer.
Alesso - 'Cool'
You can imagine what Amnesia will look like when this comes on the speakers.
Galantis - 'Runaway'
Galantis have risen to drop one of the unexpected, but very welcomed, surprise anthems of the summer.
Rudimental - 'Never Let You Go'
'Never Let You Go' is sure to be a favourite among festival goers this year - the chilled dance vibe makes it the perfect 'getting ready' or 'hanging on the beach' track.
Philip George - 'Wish You Were Mine'
One of the big carryovers from last year, Philip George's infectious deep house jam 'Wish You Were Mine' got an official release in 2015. Trust us: you'll be hearing this on the dancefloors of Ibiza all year long.
Alex Adair - 'Make Me Feel Better'
Alex Adair's 'Make Me Feel Better' is sounding like the song that's going to be your go to holiday track.
Disclosure - 'Bang That'
Not only have they been dropping official tracks, Disclosure (just because they were being nice) dropped this to tide people over till the album arrives. Thanks for that!
David Zowie - 'House Every Weekend'
House. Every. Weekend. Obviously.
Philip George - 'Afraid To Love'
Philip George is on fire this summer.