The Best RnB Songs Of 2015
21 December 2015, 15:16 | Updated: 29 March 2017, 11:48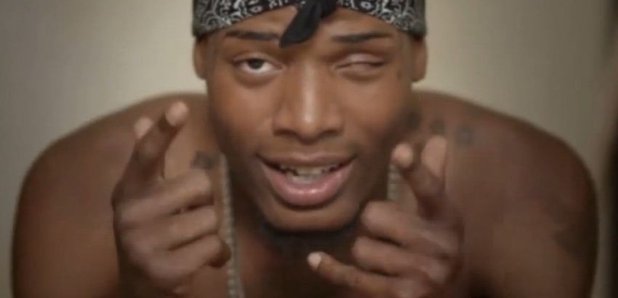 Featuring music from Chris Brown, The Weeknd, Fetty Wap, Beyoncé, Rihanna and more.
It's already been an epic year for Rnb music, with some of the biggest names in the industry releasing tracks that will stick around long after 2015's over. Rihanna dropped her thrilling 'Bitch Better Have My Money' music video, Chris Brown teamed up for collaborations with Rita Ora, Tyga, Omarian and Jhené Aiko - to name just a few - and the two queens Beyonce and Nicki Minaj joined forces for 'Feeling Myself.'
But 2015 has been as much about new artists as it has about established ones. Fetty Wap's 'Trap Queen' is a strong contender for song of the summer and Silento's 'Watch Me (Whip/ Nae Nae)' has had a huge impact worldwide.
We round up the best Rnb songs of 2015 (so far) below.
Chris Brown and Rita Ora - 'Body On Me'
Rita Ora called in a favour from Chris Brown this year for her first US single, titled 'Body On Me.' The track comes complete with a steamy music video that sees Breezy and Rita hook up.
Meek Mill Feat. Nicki Minaj and Chris Brown - 'All Eyes On You'
No one knows how to make an RnB track like Chris Brown, which is why raps hottest couple Meek Mill and Nicki Minaj called him in for the hook of Meek's latest single.
Rihanna, Kanye West and Paul McCartney - 'FourFiveSeconds'
It seems like a long time ago that we first saw Rihanna, Kanye and Paul McCartney unpack their baggiest denim shirts for surprise collaboration 'FourFiveSeconds,' but in fact the track dropped in January 2015.
Trey Songz - 'Slow Motion'
You can always rely on 'Mr. Steal Your Girl' to drop a classic (and very steamy) RnB jam.
Miguel - 'Coffee'
2015 marked three years since the release of Miguel's amazing slow song 'Adorn' and while we're still listening to it on repeat, this year he came back to offer a new fix, 'Coffee.'
Chance The Rapper - 'Sunday Candy'
Not only is Chance The Rapper's old-school 'Sunday Candy' anthem one of the best RnB songs of 2015 - it's also got one of the best music videos we've seen this year.
The Weeknd - 'Can't Feel My Face'
The Weeknd finally found global success this year with the release of his upbeat summer-jam 'Can't Feel My Face' and we can't get enough of it.
Wiz Khalifa Feat. Charlie Puth - 'See You Again'
Wiz Khalifa and Charlie Puth scored a number one hit single worldwide with their Fast And Furious 7 tribute to the late Paul Walker.
John Legend And Common - 'Glory'
Although it was actually released in December 2015, John Legend and Common's 'Glory' couldn't be missed out of our 'Best Of 2015' list due to its huge success this year. The inspirational song, written for the 'Selma' soundtrack, went on to win a Golden Globe and Academy award.
Big Sean Feat. Kanye West and John Legend - 'One Man Can Change The World'
From Sean's 2015 'Dark Sky Paradise' album, 'One Man Can Change The World' hears the rapper show off his softer side as he pays tribute to his late grandmother.
A$AP Rocky Feat. Mark Ronson, Rod Stewart and Miguel - 'Everyday'
The most unlikely of collaborations on the list - A$AP Rocky, Rod Stewart, Mark Ronson and Miguel all teamed up for this master collaboration to cover all genres.
Rihanna - 'Bitch Better Have My Money'
"Pay me what you owe me!" Rihanna came storming in to 2015 not only with this killer song... But also with a killer (literally) new music video to go right alongside it.
Omarian Feat. Chris Brown and Jhené Aiko - 'Post To Be'
This track didn't blow up in the UK half as much as it did over in the US, but there's still time.
Nicki Minaj Feat. Beyonce - 'Feeling Myself'
Two of the biggest women in music teamed up this year for 'Feeling Myself' - the video for which dropped exclusively on Tidal.
Fetty Wap - 'Trap Queen'
Although the song was first put on YouTube way back in the summer of 2014, 'Trap Queen' got a re-release in December 2014 and finally, Fetty Wap could say he had a hit song by early 2015.
Silento - 'Watch Me (Whip/ Nae Nae)
Silento broke records with 'Watch Me' when he became the first artist to have a debut song reach over 100 milliong YouTube streams.
The Weeknd - 'Earned It'
Think back to early 2015 when The Weeknd revealed his '50 Shades Of Grey' soundtrack song 'Earned It.' The song went to number one on the UK r&b chart.
Chris Brown Feat. Tyga - 'Ayo'
Chris Brown and Tyga went all out for the filming of their huge Rnb collaboration 'Ayo.'