The Best House Music Songs Of 2015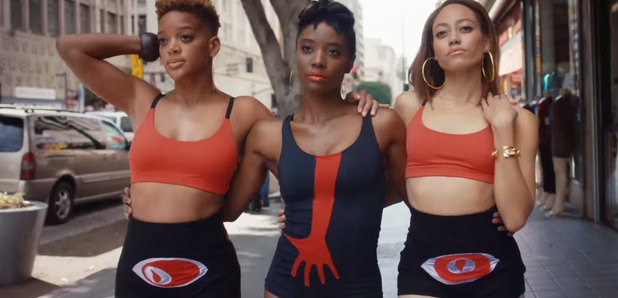 Here are some of the biggest house beats that made 2015 another big year for house music.
2015 has been a massive one for house music. From the big room sounds of EDM to deep house, progressive house, tech house - and all the other huge variations the genre has to offer - it was a year to remember.
We have rounded up some of the biggest house music songs of 2015 right here, starting with the following tracks.
Duke Dumont - 'The Giver (Reprise)'
You can always rely on Duke Dumont for a massive summer anthem.
Robin Schulz - 'Headlights'
Robin Schulz does it again.
Escape - 'Just Escape (Justin Martin Remix)'
Justin Martin delivers yet another epic bass-line.
Sam Feldt - 'Show Me Love (EDX Remix)'
The Robin S classic gets a re-working so big we've fallen in love with it all over again.
Yolanda Be Cool & DCUP - 'Soul Makossa'
This is straight up party. If anyone says otherwise, push them off the dance-floor.
Philip George - 'Wish You Were Mine'
One of the big carryovers from last year, Philip George's infectious deep house jam 'Wish You Were Mine' got an official release in 2015.
Tchami Feat. Kaleem Taylor - 'Promesses'
Sometimes it takes a while for great house music to be recognised by the masses and Tchami's 'Promesses' is a great example. So big.
99 Souls - 'The Girl Is Mine' (Beyonce vs Brandy & Monica)
99 Souls' bootleg 'The Girl Is Mine' dropped right at the end of 2014 but stuck around for a long time in 2015. The song mashes up Beyonce and Brandy & Monica with a catchy house beat.
Bakermat - 'Teach Me'
There's a whole lot of soul in Bakermat's 'Teach Me' that will probably carry the uplifting house anthem right through Miami and all the way to Ibiza in 2015.
Alex Adair - 'Make Me Feel Better'
Alex Adair's 'Make Me Feel Better' is such a good vibe!
Mike Mago and Dragonette - 'Outlines'
Early February saw Mike Mago enter the UK charts at number four with new song 'Outlines.'
David Zowie - 'House Every Weekend'
He said it!
Calvin Harris & Disciples - 'How Deep Is Your Love'
Calvin Harris does it again, combining with London trio Disciples to create a deep house anthem.
Skrillex & Diplo Feat. Justin Bieber - 'Where Are Ü Now'
Superstar producers Skrillex and Diplo collaborated with Justin Bieber on one of the biggest songs of the year.
Disclosure - 'Jaded'
Disclosure's Howard Lawrence stepped up to provide some huge vocals on 'Jaded'.
Jamie XX - 'I Know There's Gonna Be (Good Times)'
Jamie XX has cooked up an uplifting house anthem with hot features from Young Thug and Popcaan.
KDA Feat. Tinie Tempah & Katy B - 'Turn The Music Louder (Rumble)'
One of the biggest instrumentals of the summer was finally given an official release by KDA in October, with additional vocals from Tinie Tempah and Katy B.
Sigala - 'Easy Love'
UK producer Sigala reworked The Jackson 5's classic hit 'ABC' into one of the biggest house songs of the year.
Felix Jaehn Feat. Jasmine Thompson - 'Ain't Nobody (Loves Me Better)'
Felix Jaehn updated Chaka Khan's 1996 classic 'Ain't Nobody' with soulful vocals from Jasmine Thompson.
Martin Soveig & GTA - 'Intoxicated'
Martin Solveig and GTA were responsible for one of the most infectious House anthems of the year. We dare you not to dance!