Best House Music Songs Of 2014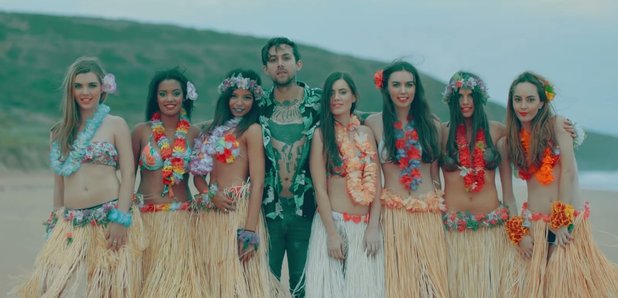 Here are some of the biggest house beats that have made 2014 the year that house music was reborn yet again.
It doesn't matter where you go, everyone is listening to house music: whether it's deep house, progressive house, big room house, tech house, funky house, minimal house or just plain house.
It's been soundtracking Capital XTRA all year, so we thought it was about time we rounded up some of the biggest house music songs 2014 has had to offer.
Wanklemut - 'Head Is A Jungle' (MK Remix)
Pianos and house music are a match made in heaven, so it's no surprise that MK's remix of Wanklemut's 'Head Is A Jungle' has grown into one of this year's biggest house tracks. It's a pure, infectious anthem.
Duke Dumont - 'I Got You'
Duke Dumont has very quickly grown into one of the most in demand British producers in the world and it's thanks to songs like 'I Got You'. With more than 50 million views on YouTube alone, Duke Dumont is a man in demand.
Shiba San - 'Okay'
It's the clever subtlety of 'Okay' which has helped make it one of the mainstays in clubs around the world this year. Put simply, you know instinctively that when the drop comes in some deep and dirty magic is about to happen. Okay.
Patrick Topping - 'Forget'
If you've been to Ibiza this year, you'll have noticed people have been going crazy trying to Shazam Patrick Topping's 'Forget' in clubs all over the White Isle.
Oliver $ & Jimi Jules - 'Pushing On'
When people think back to Ibiza 2014, 'Pushing On' is going to be one of those songs that reminds them that this year was the year Ibiza really got its groove on again.
ZHU - 'Faded'
An underground anthem than became a mainstream hit. You better keep an eye on ZHU.
Daniel Steinburg - 'Let Me Down' (Tube & Berger Remix)
It might have been a while since Tube & Berger last made an impression on the dance music radar, but in 2014 they reminded everyone just how diverse they are as they re-worked 'Let Me Down'.
Keisza - 'Hideaway'
Quite simply, this was massive.
Klingande - 'Judel'
So was this.
Secondcity - 'I Wanna Feel'
And this.
Route 94 - 'My Love'
One of the year's early breakout songs that really made an impression in Ibiza, Route 94's 'My Love' featuring the vocals of Jess Glynne is the kind of song San Antonio sunsets are made for.
Oliver Heldens X Becky Hill - 'Gecko (Overdrive)'
'Gecko' was already unstoppable, but when Becky Hill joined the Oliver Heldens tracks in 2014, some magic really happened.
Gorgon City - 'Here For You'
Another British act who started off 2014 as they meant to go on, Gorgon City's 'Here For You' is packed full of the kind of deep house vibes that the weekend was made for.
Watermat - 'Bullit'


Tune.
MK - 'Always'
Surely MK is going to go down as the producer of 2014?
Disclosure - 'Latch' (Oliver Heldens Remix)


One of 2014's golden producers Oliver Heldens jumped on 'Latch' in between producing hits like 'Gecko' and 'Koala', and took Disclosure's breakthrough track into a whole new place.
Doorly & Shadow Child - 'Piano Weapon'
'Piano Weapon' is a 90s inspired house track that has all the modern-day bounce that we have come to expect in 2014. But then, when Doorly and Shadow Child get together, you know magic is going to go down.
Jonas Rathsman - 'I Hope I'm Wrong'
The old school vocal in Jonas Rahtsman's 'I Hope I'm Wrong' gets into your head in the same way Ben Pearce's sample of Anthony Hamilton managed to last year. This is end of the night stuff - when things are getting a bit crazy on the dance floor.
Ten Walls - 'Walking With Elephants'
Along with Watermat's 'Bullit', Ten Walls' 'Walking With Elephants' has heralded in a new dawn for house music - away from big room synths and in the direction of a more minimal future.
Dusky - 'Love Taking Over'
sdf
Redlight - '9TS'
90s nostalgia is a big deal right now, so it's no surprise that house music has got involved. Enter Redlight and his infectious track '9TS'. Are you a 90s baby?
Jess Glynne - 'Right Here'
No fresh new artist has had a year quite like Jess Glynne. The North London singer found success after featuring on two of the biggest tracks this year, Clean Bandit's 'Rather Be' and Route 94's 'My Love' (more about them later), then finally came her first solo song.
LuvBug - 'Resonance'
Gorgon City Feat. Zak Abel - 'Unmissable'
Gorgon City have proven to be one of the UK's most promising new music acts, having been responsible for more than a few of the biggest hits that got us all through the summer - 'Unmissable' being just one of them.
Friend Within - 'The Holiday (He Loves You)'
Listen Capital XTRA's hour-long mix of the best house tracks of 2014 below.