The Best Hip-Hop Songs Of 2015
21 December 2015, 15:18 | Updated: 29 March 2017, 11:48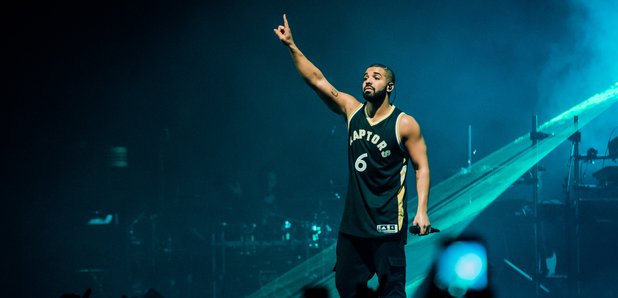 This year we've been blessed with huge street anthems and club bangers from Drake, Kendrick Lamar, Fetty Wap and more.
It's time to compile some of the freshest Hip-Hop that 2015 has had to offer..
Check out huge anthems from the likes of Drake, Fetty Wap, Big Sean, Nicki Minaj, Kendrick Lamar, and more.
Hit play on the freshest 2015 Hip-Hop songs below.
Fetty Wap - 'Trap Queen'
New Jersey native Fetty Wap actually released 'Trap Queen' last April, however it didn't gain prominence until this year. It's slowly taken over nightclubs, charts and radio playlists.
Skepta - 'Shutdown'
Skepta's raw UK sound has catapulted him to global success and this track has lead his charge.
Drake - 'Back To Back'
In the midst of his infamous fued with Meek Mill, Drizzy unleashed this track and arguably won the battle. 'Back To Back' is filled with funny quotables, club-ready production and a sing-a-long chorus.
Rihanna - 'Bitch Better Have My Money'
Rihanna's vocals combined with a bass-filled trap beat, was always going to be a winning combination. The controversial music video added an extra edge.
Wiz Khalifa Feat. Charlie Puth 'See You Again'
Wiz Khalifa's deep lyrics and Charlie Puth's spine-tingling chorus provided a perfect soundtrack to 'Fast And Furious 7'.
Vic Mensa Feat. Kanye West - 'U Mad'
Originally only the second half of a song, Kanye West convinced Vic Mensa to transform 'U Mad' into a single. What a great decision. The aggressive lyrics and intense production match the theme perfectly.
Big Sean - 'I Don't F**k With You'
Following his high-profile break-up with Naya Rivera, Sean went into the studio and produced an anthem. The production by DJ Mustard, DJ Dahi and Kanye West, creates a refreshing blend of soul and bass.
Nicki Minaj Feat. Beyonce - 'Feeling Myself'
Two of the biggest females in Hip-Hop combined for a big song, with an even bigger video.
Omarion Feat. Chris Brown & Jhene Aiko - 'Post To Be'
Omarion provided us with one of the biggest club anthems of the year, featuring Chris Brown and an unforgettable verse from Jhene Aiko.
Big Sean Feat. Drake & Kanye West 'Blessings' Remix
This beat is huge and deserves nothing less than hot verses from three of the biggest rappers in the game.
Drake - 'Know Yourself'
Despite rumours that Drizzy didn't write the track, 'Know Yourself' is one of the biggest Hip-Hop tracks of the year. It has a huge sing-a-long hook and solidified Drake as the 6ix god.
Kendrick Lamar - 'Blacker The Berry'
Following huge commercial success with 'i', Kendrick returned with an introspective street anthem for the second single from his impressive 'To Pimp A Butterfly' album.
Meek Mill Feat. Nicki Minaj and Chris Brown - 'All Eyes On You'
Meek Mill linked up with his girlfriend Nicki Minaj to produce one of the biggest Hip-Hop love songs of the year. The two rappers trade verses about each other, while Chris Brown adds a powerful chorus.
Krept & Konan Feat. Jeremih - 'Freak Of The Week'
The London duo gained huge success with this club-ready anthem featuring Jeremih. The song climbed the charts and helped introduce Krept And Konan to a wider audience.
Kendrick Lamar - 'These Walls'
The Black Comedy video for this Kendrick Lamar 'To Pimp a Butterfly' track is just as big as the song itself.
Nicki Minaj Feat. Drake and Lil' Wayne - 'Truffle Butter'

The Young Money trio added a fresh Hip-Hop twist to Maya Jane Cole's House anthem 'What They Say'.
Donnie Trumpet & The Social Experiment - 'Sunday Candy'
Its rare that a Hip-Hop song is dedicated to grandmothers but 'Sunday Candy' is a creative and musical piece of art.
A$AP Rocky Feat. Lil' Wayne - 'M's'
'M's' was one of the standout tracks from A$AP's impressive album 'At. Long. Last. A$AP.' This song is also responsible for arguably the hottest Weezy verse of the year so far.
Fetty Wap Feat. Drake - 'My Way (Remix)'
Fetty Wap and Drake was a Hip-Hop collaboration waiting to happen, considering their strong use of melody, and 'My Way' did not disappoint.
Future - 'F**k Up Some Commas'
Future goes IN on one of the biggest Hip-Hop beats of the year. The ATL rapper has been flooding the scene with music since the start of 2015 but this is definitely a standout.
Drake - 'Hotline Bling'
Not only did Drizzy have one of his biggest hits ever with this track, he created a video that was a viral sensation.
Fetty Wap - '679'
What a year it's been for Fetty Wap. The 'Trap Queen' rapper is a household name after releasing hit after hit, and '679' is certainly no exception.
The Weeknd - 'The Hills'
With the release of his 'Beauty Behind The Madness' album came endless hits songs from The Weeknd, who has finally achieved worldwide recognition for his music this year. 'The Hills' is just one of the must-listens from the album.
Kendrick Lamar - 'Alright'
This K.Dot track has been nominated for 'Song Of The Year,' 'Best Rap Performance,' 'Best Music Video' and 'Best Rap Song' at the 2016 Grammy awards. That's all you need to know.