The Best British Rap Music Songs Of 2015
20 November 2015, 15:33 | Updated: 29 March 2017, 11:48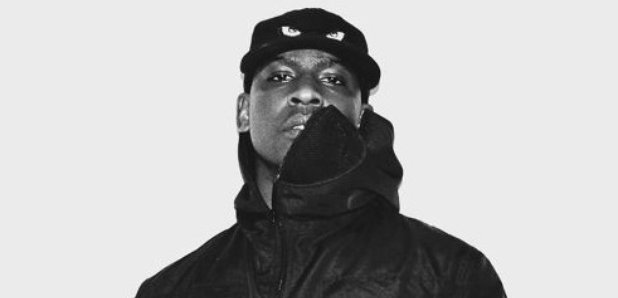 Bringing you the biggest rap music of the year so far, from the best homegrown UK talent, including Skepta, Kano, Dizzee Rascal and more.
We're celebrating the biggest homegrown talent by rounding up the best rap songs to drop by British artists in 2015. Below, check out new music from the likes of Skepta, M.I.A, Lethal Bizzle, Dizzee Rascal, Kano and more.
Keep checking back as we'll be updating the page with the hottest new tracks as they come in.
Tinie Tempah - 'Flash'
Oof this beat huge and Tinie just rides it.
Krept & Konan - 'Freak of The Week' feat. Jeremih
Thornton Heath's finest don't disappoint with the first single from their debut album.
Skepta - '
Shutdown (Idris Elba Remix)

'

'The Wire' star Idris Elba jumps on this remix of Skepta's 'Shutdown', making a strong showing for his debut.
Krept & Konan - 'Certified' feat. Rick Ross
This Rick Ross featuring track from the duo's debut album 'The Long Way Home' is a certified (sorry) banger.
Tinie Tempah - 'It's Peak' feat. Stormzy and Bugzy Malone
Tinie showed off a harder flow, in contrast to his recent string of more pop-orientated singles, on this Stormzy and Bugzy Malone featuring track.
Skepta - 'Lukey World'
Released in the wake of aspiring UK artist Lukey Maxwell's death, a close friend of Skepta's, this emotional tribute sees the usually stone-faced MC lower his guard to pay his respects.
Fekky - 'Way Too Much' feat. Skepta
Fresh off from his huge hit 'Shutdown', Skepta teams up with UK rapper Fekky for this catchy, bass-heavy ode to excess.
Skepta - 'Shutdown'
Just days after his appearance on stage with Kanye West at the BRIT Awards back in February 2015, Skepta released new song 'Shutdown'. The track includes a sample from Drake and also refers to the grime star's appearance on stage alongside 'Ye.
Lethal Bizzle Feat. Diztortion - 'Fester Skank'
Lethal Bizzle made is long awaited return in March with the release of 'Fester Skank' featuring Diztortion. The song's video, which features cameos from Krept & Konan, Tinchy Stryder, Wretch 32, Donaeo and Chip, was inspired by Uncle Fester from The Adams Family

M.I.A - 'Can See Can Do'
After tweeting that she was going to release a track called 'All My People,' West-London born rapper M.I.A opted for the song 'Can See Can Do' instead, saying "to my hardcore fans hang in there, summer is coming."
Dizzee Rascal Feat. Giggs - 'Nutcrackerz'
East London's Dizzee Rascal hooked up with Giggs and headed to his hometown of Bow for the video to his song 'Nutcrackerz.' Dizzee told Fader of the Tchaikovsky-sampled track; "Gentrification has taken over a lot of the places we grew up in and it won't ever be the same again. This track is important as it references a special time for me and the scene. This is dedicated to everyone who was around that time/era."

Kano - 'Hail'
Kano stopped by The Norté Show to do an epic live performance of new songs 'New Banger' and 'Hail' that he dropped this year. Catch the official version of 'Hail' above.
Lethal Bizzle Feat. Stormzy - 'Dude'
Lethal Bizzle and Stormzy linked up for a big UK collaboration.
WSTRN Feat. Wretch 32, Chip, Geko - 'In2 (Remix)'
New trio on the scene WSTRN, hailing from West London, caught everyone's attention this year with their first single 'In2.' When they dropped the remix with Wretch 32, Geko and Chip on it, they cemented the song as one of the best British tracks of the year.
Drake and Future - 'Jumpman (Skepta Remix)'
The UK met the US this Halloween when Skepta decided to put his own twist on Drake and Future's 'Jumpman' collaboration.
Stormzy - 'Wicked Skengman 4'
Stormzy resurfaced JME's classic 'Serious' instrumental and added some very big lyrics!
Kano - 'GarageskankFREESTYLE'
Kano invited his friends and family along to help him shoot the video for a very big Grime track.
Section Boyz - 'Lock Arrf'
MOBO Award winners Section Boyz dropped a huge street anthem that received heavy support from Drake amongst others.