The Best Drum And Bass Songs Of 2014
10 December 2014, 11:31 | Updated: 29 March 2017, 11:42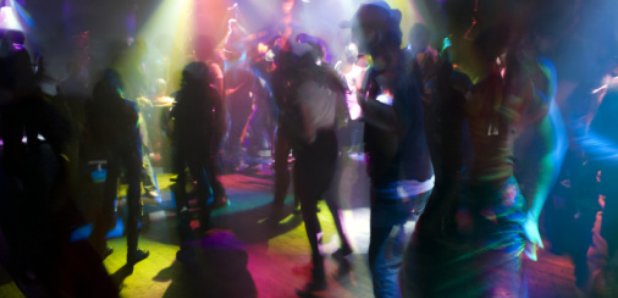 If you haven't danced like a maniac to some of this year's drum and bass tracks then we don't want to know you...
This year has been a big one for drum and bass, with plenty of fierce collaborations, remixes and tracks hitting the charts.
Solid efforts came from both Wilkinson and Sigma, each dropping several tracks that were perfect for the dance floor. But let's not forget some of the surprises along the way...
To celebrate a great year for DnB heads, here's our pick of the best drum and bass releases of 2014, so enjoy!
Wilkinson feat. Talay Riley - Dirty Love
It's been a blinding couple of years for drum and bass producer Wilkinson, with his debut album 'No Lazers Included' and tracks like 'Dirty Love' showing us exactly what he's made of.
Sigma X Paloma Faith - Changing
What a collaboration! Paloma's unique vocals are the perfect fit to this classic hands in the air DnB track.
Sigma - Nobody To Love
One of the biggest tracks of the summer without a doubt and we know exactly why - that piano melody alongside signature drum and bass riffs with catchy vocals thrown in for good measure. High fives all round!
Second City - I Wanna Feel (Brookes Brothers Remix)
The nice deep house grooves of Second City's 'I Wanna Feel' gets a DnB make-over with this Brookes Brothers remix. Filled with percussion loops, underlying synths, keys and plenty of lift, this track is full of energy and we love it.
Route 94 - My Love (Sigma Remix)
'My Love' was Route 94's debut single and saw him knock Pharrell's 'Happy' off the top spot so it's not great surprise that it caught Sigma's attention. Starting as it means to go on, Sigma's remix is all about speed, rhythm and excitement.
Oliver Heldens X Becky Hill - Gecko (Overdrive) (Matrix & Futurebound Remix)
Fast paced and packed full of springy basslines; there's no messing around with this remix of Oliver Heldens 'Gecko'.
High Contrast & Clare Maguire - Who's Loving You
This track has it all. High Contract delivers pace, passion and drops that tease you until they explode.
2Pac - California Love (High Contrast Remix)
Just crazy...
Foxes - Holding On To Heaven (Kove Remix)
A string intro pulls you into Foxes charming vocals on Kove's remix of the summer single. Be swept away as the melody and bass build up into a DnB drop...
Ed Sheeran - Sing (Wilkinson Remix)
Got to hear it to believe it...
Ed Sheeran - Don't (Netsky Remix)
And again...
DVBBS & Borgeous feat. Tinie Tempah - Tsunami (Friction Remix)
Wanna know what Tinie Tempah as a robot sounds like? TT phone home...
Duke Dumont - I Got U (High Contrast Remix)
Taking one of the summer's biggest hits and adding some drum and bass euphoria gives you this absolute tune.
Dr Meaker feat. Sian Evans - Right Back
Stripped back, fresh and fast. Just how we like it.
Andy C - Heartbeat Loud
The perfect end to our best of 2014 list... The legend that is Andy C released his first single with Atlantic Records since signing to the label and 'Heartbeat Loud' didn't disappoint.
Listen back to our hour-long 'The Best D&B Of 2014' Mix below: