The 5 Biggest New Songs To Drop This Week
15 February 2019, 15:16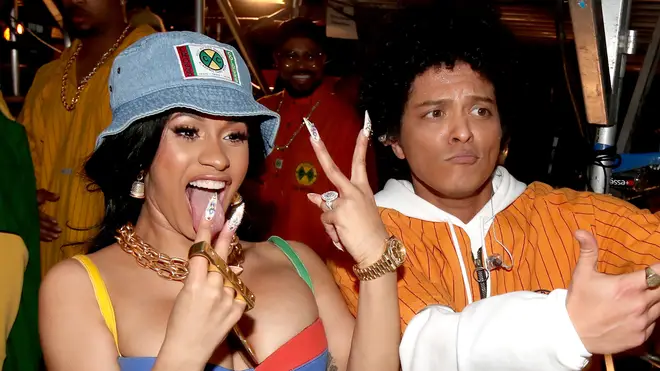 Listen to the hottest new songs and the freshest new releases this week, from the likes of Cardi B, Bruno Mars, Kehlani, Unknown T and more.
This week, Cardi B unleashed her racy new collaboration with Bruno Mars, 'Please Me.'
Following on from the success of their chart-smashing joint effort 'Finesse (Remix)', the duo are back at it again with another infectious banger.
Meanwhile, rising British rapper Unknown T has dropped his sophomore single 'Throwback' with Crazy Cousinz, while Kehlani, JayKae, DigDat and Loski have all released fresh new tracks this week.
Check them out below.
Cardi B & Bruno Mars - 'Please Me'

Cardi B & Bruno Mars - Please Me (Official Audio)

Unknown T x Crazy Cousinz - 'Throwback'

Unknown T x Crazy Cousinz - Throwback [Music Video] | GRM Daily

Kehlani - 'Butterfly'

Kehlani - Butterfly [Official Audio]

DigDat x Loski - 'No Cap'

DigDat x Loski - No Cap [Music Video] | GRM Daily

Jaykae - 'Heartache'