The 5 Biggest Songs To Drop This Week
8 June 2018, 15:06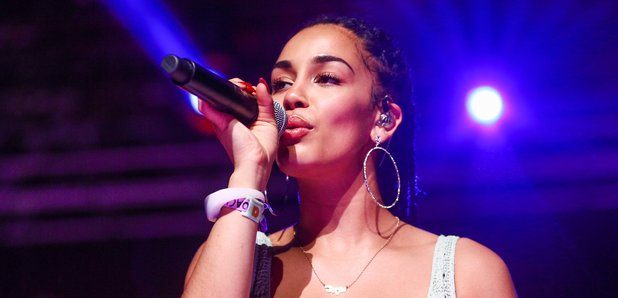 Featuring new music from Kanye West, Kid Cudi, Jorja Smith and more.
Just one week after unleashing his eighth solo album, Kanye West has teamed up with long-time collaborator Kid Cudi for their joint album 'Kids See Ghost'.
Across the pond, Jorja Smith has released her hotly anticipated debut album 'Lost & Found' while One Acen links up with Hardy Caprio for their new banger 'E I O'.
Also in the mix are Tory Lanez with his new Spanish-flavoured bop, while Quavo and Lil Yachty feature on a brand new track from Yeezy.
Listen to the biggest songs to drop this week.
Kanye West & Kid Cudi - 'Kids See Ghosts'
The long awaited collaborative project between Yeezy and former GOOD Music signee Kid Cudi debuted at their listening party this week - listen to the teasers here.
Jorja Smith - 'Lost & Found'
The soulful debut from British songbird Jorja Smith is finally here. Featuring hits including 'Blue Lights', 'Teenage Fantasy' and the recently-released 'February 3rd', it's stellar effort.
One Acen & Hardy Caprio - 'E I O'
The dream team are back! Following the success of 'Unsigned', One Acen and Hardy Caprio have linked up once again on their latest wavy hit.
Tory Lanez Feat. Ozuna - 'Pa Mi'
Lanez is serving up some sizzling summer vibes with his Latin-influenced banger with Puerto Rican reggaeton star Ozuna. It's the first single off his upcoming Spanish album 'El Agua', and it's promising.
Kanye West Feat. Quavo & Lil Yachty - 'Face Down'
Rumours surfaced months ago that Kanye had been working on new music with Migos, and now we have the result. Although it didn't take it onto the original 'ye' cut, it still bangs.