The 5 Biggest New Songs To Drop This Week
5 January 2018, 17:04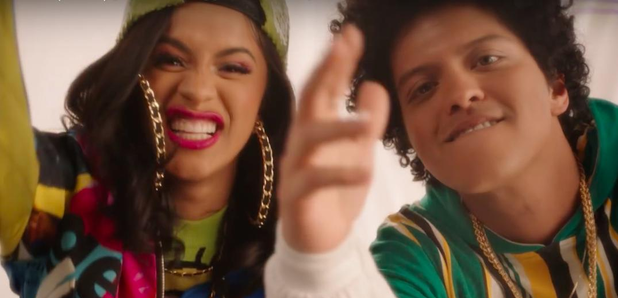 Listen to new music from Cardi B & Bruno, Justin Timberlake and Kendrick Lamar.
We're barely one week into 2018 and already some of the world's hottest artists of the moment have treated us to new music. This week, Kendrick Lamar teams up with SZA for the first 'Black Panther' single, and that was only one of the biggest collaborations. Cardi B hopped on Bruno Mars' 'Finesse' for the remix.
Listen to the five biggest new songs to drop this week below.
Bruno Mars Feat. Cardi B - 'Finesse (Remix)'
She's one of the biggest females in Hip-Hop right now, and Cardi B has taken it one step further by jumping on the remix to Bruno Mars' 'Finesse'. "Cardi B straight stuntin' / Can't tell me nothin' / Bossed up and I changed the game," says Bardi as she kicks off the swagger-laden track.
Justin Timberlake - 'Filthy'
JT made a comeback this week with 'Filthy', the first single off 'Man Of The Woods', which will be his first album in four years. The Timbaland-produced track has had a mixed reaction so far, what do you think?
Kendrick Lamar & SZA - 'All The Stars'
The track is the first single from 'Black Panther: The Album', a record that will feature music from an inspired by Marvel's upcoming 'Black Panther' film.
Lil Wayne Feat. Drake - Family Feud'
Lil Wayne enlists Drake and NO I.D on production for a new collaboration over JAY-Z and Beyoncé's 'Family Feud' instrumental. The track hears him try to squash the past beef with Meek Mill; "I need my paper long like 'A Milli' verse," he raps. "Or too long like a sentence from a Philly judge / F*ck is the point in all the beefin' when we really blood?"
Chloe x Halle - 'The Kids Are Alright'
These sisters were viral YouTuber stars before Beyoncé caught wind and signed them to her Parkwood Entertainment imprint. Since then they've continued to sky rocket and this year, will sit nicely on the line-up for Coachella right beside their headlining mentor.