The 5 Biggest New Songs To Drop This Week
2 February 2018, 12:57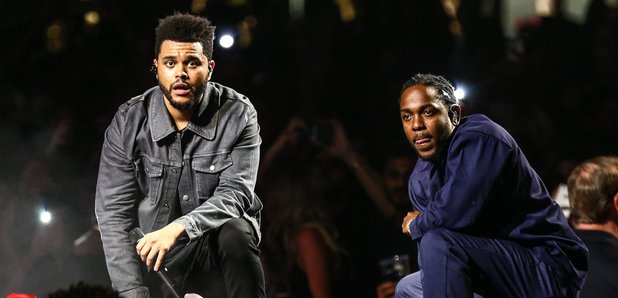 Listen to massive tracks from The Weeknd, Kendrick Lamar, Justin Timberlake and more.
This week, Kendrick Lamar unleashes the latest single from the upcoming 'Black Panther' soundtrack featuring The Weekend, 'Pray For Me'.
Justin Timberlake releases his hotly antiquated album 'Man Of The Woods', while Ms Banks, Kojo Funs and Iggy Azalea are all serving up tunes to soundtrack the next seven days.
Check out this weeks' biggest releases below.
The Weeknd & Kendrick Lamar - 'Pray For Me'
Executive producer Kendrick Lamar has released the latest high-energy banger from the star-studded soundtrack to Marvel's 'Black Panther' soundtrack. The Weeknd lends some serious 'Starboy' vibes alongside Kendrick's politically-charged bars.
Justin Timberlake - 'Man Of The Woods' (Album)
After much anticipation, JT returns with his R&B-country fusion album 'Man Of The Woods'. Featuring lead singles 'Filthy', 'Supplies' and the Chris Stapleton-featured 'Say Something', the album hosts the slick production of Timbaland and The Neptunes, so it's sure to be a sonic masterpiece.
Kojo Funds Feat. Raye - 'Check'
Kojo is ready to bring the Reloaded vibes into 2018 by sampling Craig David's iconic bop '7 Days' for his latest banger. Here, he collaborates with Raye, who is partial to the odd sample of her own (see 'Decline'.)
Ms Banks - 'Come Thru'
The South London native comes all guns blazing with this fiery, up-tempo banger. She demonstrates her lyrical prowess with ease over the bouncy beat - Ms Banks is here!
Iggy Azalea Feat. Quavo - 'Saviour'
Iggy Iggs returns to the charts with her catchy new offering featuring Migo's frontman Quavo, which demonstrates both party's singing ability rather than there rapping skills.