The 5 Biggest New Songs To Drop This Week
16 November 2018, 15:56 | Updated: 16 November 2018, 15:59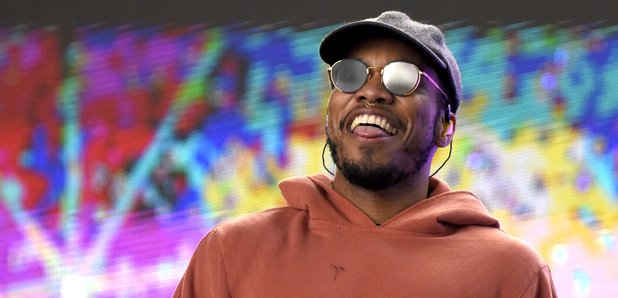 Featuring new music from Anderson .Paak, B Young, 6LACK and more.
After weeks of anticipation, Anderson .Paak has unleashed his new album 'Oxnard' to the world. The rapper worked alongside his mentor Dr. Dre on a stellar set of funky, gritty, infectious tracks.
Mike WiLL Made-It has masterminded the soundtrack to the upcoming 'Creed II' movie, involving some of Hip-Hop's biggest and brightest and arguably picking up where the 'Black Panther' soundtrack left off.
Also in the mix this week are B Young, Normani, 6LACK, Zayn and Nicki Minaj. Check it out below.
Anderson .Paak - 'Oxnard' (Album)
Banger after banger! Featuring the likes of Kendrick Lamar, Dr. Dre, Pusha T and J. Cole, there's also a lyrical nod to .Paak's close friend Mac Miller, who sadly passed away in September.
B Young - 'Juice'
Still riding the wave of success from his previous hit solo single '079ME' and his breakout hit 'Jumanji', B Young returns with an equally wavy track.
Normani Feat. 6LACK - 'Waves'
Rising R&B starlet Normani is carving out her post-Fifth Harmony solo career to perfection. She's teamed up with 6LACK for the hypnotic 'Waves'.
Mike WiLL Made-It - 'Creed II: The Album'
This is a monster of a soundtrack! Lil Wayne, A$AP Rocky, Ella Mai, J. Cole, Kendrick Lamar, Nas, Bon Iver, Rae Sremmurd, Kodak Black... the list goes on.
Zayn feat. Nicki Minaj - 'No Candle No Wind'
Nicki's been teasing this collaboration for months ("Could've put Zayn on it, but I put your name on it") and now the fiery bop has finally dropped.