The 5 Biggest Songs To Drop This Week
16 February 2018, 14:22 | Updated: 16 February 2018, 14:41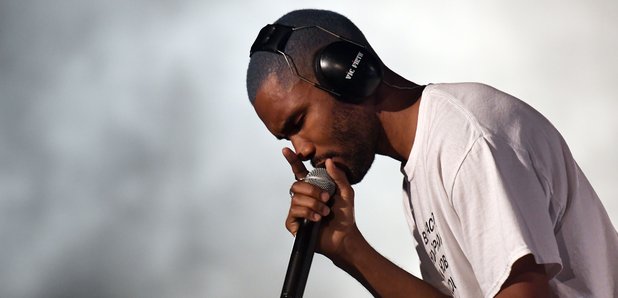 Listen to the freshest songs from the last 7 days, from the likes of Frank Ocean, Sean Paul and more.
This week, Frank Ocean sent his fans into emotional overdrive after unleashing a heavenly cover of the 60's classic 'Moon River' on the world.
Tyga dropped his new album 'Kyoto' (along with its controversial artwork), resulting in fans dissecting the tracklist for traces of Kylie Jenner references - and they weren't unsuccessful.
Also in the mix are Sean Paul and David Guetta with their new collaboration, while Disciples and Wiley have also dropped some huge tunes.
Check out the biggest songs to drop this week below.
Frank Ocean - 'Moon River'
F.O. got us in our feelings with this one. The R&B singer seriously delivered with his haunting rendition of the song made famous by 'Breakfast At Tiffany's.
Sean Paul & David Guetta Feat. Becky G - 'Mad Love'
Sean Paul has linked up with frequent chart-topper David Guetta for this fiery banger, featuring the sparkling vocals of California native Becky G.
Tyga - 'Kyoto' (Album)
Following the widespread controversy surrounding the album's graphic artwork, Tyga has finally released his new album. The main talking point? People are convinced the ballad 'U Cry' is about Kylie Jenner.
Wiley - 'Been A While'
The Godfather himself is back with a bang ahead of the release of his upcoming album 'Godfather II', which is scheduled to drop in March.
Disciples - '48HRS'
Seasoned dancefloor DJs Disciples return with another future chart-topper - you'll be hearing this infectious club track everywhere.