The 5 Biggest Songs To Drop This Week
13 April 2018, 15:11 | Updated: 13 April 2018, 15:18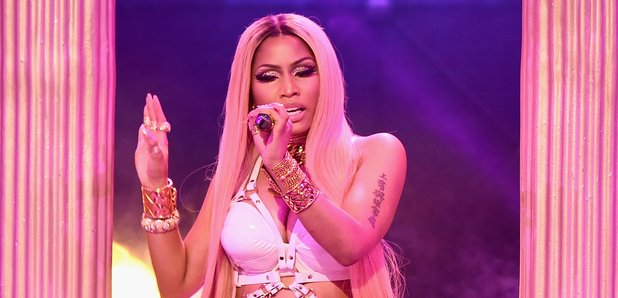 Listen to the freshest new tunes to released this week from the likes of Nicki Minaj, Tinashe, Lil Pump and more.
This week saw the return of Hip-Hop's self-proclaimed 'Queen Of Rap', Nicki Minaj, who dropped not one but two hot new singles during her comeback week.
Following years of lengthy delays and rumoured releases, Tinashe's long-awaited sophomore album 'Joyride' is finally here, full of smooth R&B bangers.
Also in the mix this week are Lil Pump, Kid Cudi, Rick Ross and more.
Check out the biggest songs to drop this week below.
Nicki Minaj - 'Barbie Tingz'
After a lengthy social media hiatus, Nicki announced the release of her new singles 'Barbie Tingz' and 'Chun-Li' to the excitement of fans worldwide. The tenacious rapstress is back!
Tinashe - 'Joyride'
Featuring the steady chart-climbers 'No Drama', 'Faded Love' and 'Me So Bad', Tinashe's new album is a long time coming - and worth the wait.
Lil Pump - '
ESSKEETIT'
After months of teasing, young gun Lil Pump finally unleashes his hotly anticipated single 'ESSKEETIT'. The new drop is rumoured to appear on his sophomore Harvard Dropout project.
Kid Cudi - 'The Rage'
In between working on a rumoured secret project with Kanye, Cudi has managed to create a show-stopping theme song for 'Rampage', Dwayne 'The Rock' Johnson's new movie.
Rick Ross - 'Gummo Freestyle'
Recently hospitalised Rick Ross returns with a heavy-hitting remix of 6ix9ine's 'Gummo', which also features Omelly and Koly P.