18 New Songs, Albums And Remixes To Love In October 2018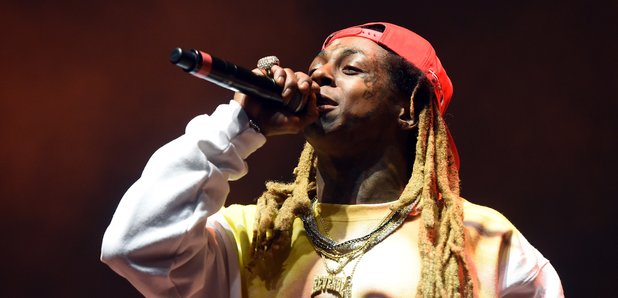 Featuring new music from Lil Wayne, Drake, Cardi B and more of your favourite Hip-Hop and R&B artists.
As we move into the final season of this year's musical calendar, your favourite rappers and recording artists are pulling out all the stops to ensure their work continues to take 2018 by storm.
Lil Wayne proved that quality material is always worth the wait with his highly-anticipated album 'The Carter V', featuring the likes of Travis Scott, Kendrick Lamar and even a posthumous appearance from XXXTentacion.
Kojo Funds, Logic, T.I. and Lil Yachty have all come through with their respective new albums, while French Montana and Drake unleash their stellar collaboration 'No Stylist'.
Also in the mix are Cardi B, Young Thug, Lotto Boyzz, Juicy J and more. Listen to the biggest songs of October below.
Lil Wayne - 'Tha Carter V' (Album)
It's finally here! Weezy's new drop is a long time coming, but track-by-track the GOAT proves he's still at the top of the game.
Kojo Funds - 'Golden Boy' (Album)
The King Of Afro-swing delivers a 16-track heavy debut hitter, full of his biggest hits like 'Check' with Raye and 'Finder's Keepers' with Mabel.
Logic - 'YSIV' (Album)
The fourth instalment in his Young Sinatra series, 'YGIV' sees Logic treat his fans to a special long-awaited album to add to their collection.
French Montana Feat. Drake - 'No Stylist'
French teams up with The Boy to serve up a sizzling banger, where Drizzy takes a shot at Kanye on the line "I told her don't wear no 350s 'round me."
DJ Snake Feat. Cardi B, Ozuna & Selena Gomez - 'Taki Taki'
The chart-topping quartet teased this spicy, Spanish-influenced track earlier last month - and the result BANGS.
Lotto Boyzz- 'Did It Again'
Birmingham duo Lotto Boyzz have done it again! The homegrown duo are on track with their addictive new single.
Young Thug - 'On The Rvn' (EP)
Featuring a surprise appearance from Elton John - as well as 6LACK, Jaden Smith and T-Shyne, - Young Thug's new EP is straight fire.
Pardison Fontaine Feat. Cardi B - 'Backin' It Up'
The marks Cardi's first feature since the birth of Kulture, and it's a big one. It's no secret that Pardison - who has ghostwritten for Cardi in the past - is a certified hitmaker.
Young T & Bugsey - 'En Route'
A WHOLE VIBE. Young T and Bugsey have smashed it with their wavy new single.
Jacquees - 'Jaded' (Drake Remix)
After facing issues with his remix of Ella Mai's 'Trip', it seems Jacquees can't be put off that easily. The R&B crooner is back with a delicious take on Drake's 'Scorpion' track 'Jaded'.
T.I. - 'Dime Trap' (Album)
T.I.'s new album is a personal one, according to the rapper - it'll see him open up on the "challenges and transgressions" he's faced in his marriage.
Juicy J Feat. Travis Scott - 'Neighbor'
They've collaborated in the past, but Juicy J and Travis Scott have created arguably their biggest fire yet with the massive 'Neighbor'.
Kida Kudz Feat. Geko - 'Again'
Nigerian native Kida comes through with a unstoppable new single - with a little help from Geko - that'll have you pressing repeat all day.
Ebenezer - '53 Sundays' (Album)
If you're into your R&B, you need Ebenezer on your radar right now. The London rapper-singer fuses an addictive trap style with a smooth bluesy sound effortlessly.
Little Simz - 'Boss'
Little Simz brings the fire with her ferocious new single 'Boss'. The British MC is coming to take over the world, and we're ready.
Major Lazer Feat. Mr Eazi, Raye & Jake Gosling - 'Tied Up'
Chart-topping collective Major Lazer are back with their latest dancehall-inspired hit, featuring Nigerian superstar Mr Eazi and Brit songstress Raye.
Amelia Monét Feat. Cadet, Skengdo & AM - 'Baddest' (VIP Remix)
One of our very own Homegrown starlets, Amelia Monet's breakout hit has been given a fresh spin.
Kodak Black - 'If I'm Lyin', I'm Flyin'
Kodak Black is having a wild year. The rapper has been grafting flat-out and he's showing no signs of stopping with his latest hit.