18 New Songs, Albums and Remixes To Love In May 2018
30 April 2018, 15:42 | Updated: 30 April 2018, 16:05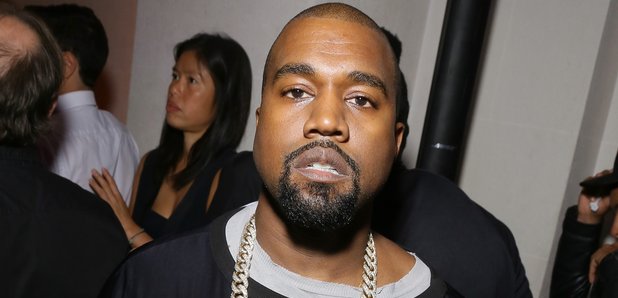 Listen to the biggest songs you'll be hearing non-stop over May from the likes of Kanye West, J. Cole, Post Malone and more.
May is set to be one of the biggest months of the year so far for new music, featuring new music from J. Cole, Post Malone, Wiley and more.
Kanye West is gearing up to release his eighth studio album, rumoured to be called 'Love Everyone', whilst Rae Sremmurd are set to release their triple-disc album 'Sr3mm', 'Swaecation' and 'Jxmtroduction'.
Nicki Minaj is also set to release her anticipated fourth studio album any day now.
Press play on the biggest new songs to love this May below:
Kanye West Feat. T.I. - 'Ye Vs The People'
Following his controversial Twitter rants, Kanye West addressed his political views on a new song alongside T.I.
J. Cole - 'Kevin's Heart'
Taken from his new album 'KOD', J. Cole released an introspective song based on Kevin Hart's reported infidelity in 2017.
Post Malone - 'Beerbongs & Bentleys' [Album]
Following his hit singles 'Rockstar' featuring 21 Savage and 'Psycho' featuring Ty Dolls Sign, Post Malone has finally released his second album!
Chip Feat. Mist - 'Marijuana'
Chip has collaborated with Birmingham rapper Mist on a drug-themed song that was released on 4/20! Expect to hear this throughout the month of May and beyond.
Naughty Boy Feat. Ray BLK & Wyclef Jean - 'All Or Nothing'
Naughty Boy has followed up his 2017 collaboration with Nick Jonas by linking up with Ray BLK and Wyclef Jean for a reggae-themed song ahead of the summer.
Janelle Monae - 'Dirty Computer' [Album]
Janelle Monae has released her long-awaited new album, inspired by former mentor Prince! The 14-track project includes songs such as 'Make Me Feel,' 'Django Jane,' 'PYNK,' and 'I Like That.'
Remy Ma Feat. A Boogie Wit A Hoodie - 'Company'
Remy Ma has linked up with fellow New York rapper A Boogie Wit A Hoodie for her latest single reminiscing about her past.
Ramz - 'Family Tree'
London rapper Ramz has paid homage to his family, friends and local area on his latest single.
Wiley - 'Godfather 2' [Album]
Wiley followed up the success of his 2017 album 'Godfather' with the sequel! The project features appearances from Wretch 32, Shakka, Kyla and more.
Hardy Caprio - 'Naij'
London rapper Hardy Caprio followed up the success of his recent single 'Rapper', with the latest episode from 'Hardy Season'.
Khalid Feat. 6lack & Ty Dolla Sign - 'OTW'
Khalid has collaborated with fellow R&B singers 6lack and Ty Dolla Sign on a very soulful release!
Jennifer Lopez - 'El Anillo'
Jennifer Lopez has gone back to her Latin roots on her latest single, addressing her relationship with boyfriend Alex Rodriguez.
Ms Banks - 'The Coldest Winter Ever' [Mixtape]
Following her shout-out by Nicki Minaj in 2017, UK rapper Ms Banks has released her latest mixtape, based on the 1999 novel of the same name by the American rapper and author Sister Souljah.
Da Beatfreaks Feat. Mr. Eazi, Seyi Shay & Shakka - 'Take Over'
Production team Da Beatfreaks have teamed up with a number of familiar faces on their new single. What a banger!
Nicki Minaj - 'Chun-Li'
Following the initial success of her comeback songs, Nicki Minaj is planning to release an official music video for 'Chun Li' and is set to push the single hard ahead of her upcoming fourth studio album. Expect to hear this lots in May!
Rae Sremmurd - 'Swaecation', 'Sr3mm' & 'Jxmtroduction' [4th May]
Rae Sremmurd are preparing to release their anticipated triple-disc album in May! The Hip Hop duo will release a solo project each, as well as a new joint album.
Pusha T New Album [25th May]
As part of a lengthy Twitter rant in April 2018, Kanye West revealed that GOOD Music boss Pusha T is expected to release his new album in May!