18 New Songs, Albums and Remixes To Love In June 2018
30 May 2018, 13:31 | Updated: 30 May 2018, 13:39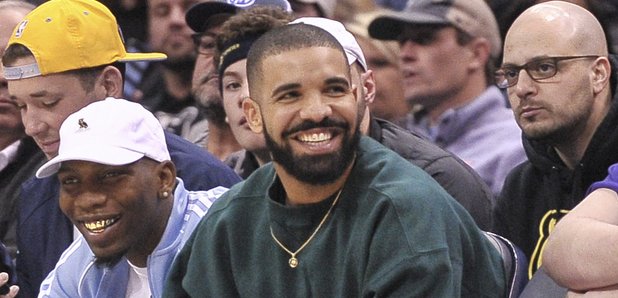 Featuring new music from Drake, Kanye West, Jorja Smith and more.
It's time to kick off Summer '18 with a fresh batch of brand new music from some of your favourite artists. Drake, Kanye West, Kid Cudi, Jorja Smith and more are all gearing up to drop their new albums and, from what we've heard to so far, they're not going to disappoint.
Giggs, Stefflon Don, Yxng Bane and Lady Leshurr are just a few of the talented Brits flying the flag for their home turf, whilst across the pond, A$AP Rocky, Jennifer Lopez, BlocBoy JB and The Weeknd are all showing what they can do stateside.
Check out the biggest current songs and future hitters for June 2018.
Drake - 'Scorpion' (Album)
He gave us 'Views' in 2016 and delivered on the record-breaking 'More Life' last year, so we're expecting big things from Drizzy's upcoming fifth studio album.
Kanye West - TBA (Album)
15 May 2018
Yeezy has ensured that the hype around his new album is very real. After hitting the world's headlines over the past few months, we can't wait to see what the rapper has in store.
Pusha T - 'DAYTONA' (Album)
If you weren't listening to Pusha's new album before he reignited his ongoing beef with Drake, you going to want to now. King Push has returned with a hot new lineup of bangers.
YG Feat. 2 Chainz, Big Sean & Nicki Minaj - 'Big Bank'
YG links up with a trio of Hip-Hop hit-makers on his latest hit. The DJ Mustard-produced track sees the Compton rapper flex over a heavy beat as he preps his third album, 'Stay Dangerous'.
A$AP Rocky - 'Testing' (Album)
Featuring fifteen star-studded tracks, Rocky's new drop plays host to a whole bunch of friends and collaborators including Snoop Dogg, Skepta, Playboi Carti, Frank Ocean, FKA Twigs and French Montana - there's even a Lauryn Hill sample in there for good measure.
Drake - 'Duppy Freestyle'
In the wake of his ongoing beef with Pusha T, Drake was quick to drop 'Duppy Freestyle' in which he takes shots at Pusha's label position and Kanye's mentorship of Virgil Abloh.
Jorja Smith - 'Lost & Found' (Album)
Soulful songbird Jorja is gearing up to release her hotly anticipated debut album, which is set to feature previously released singles 'Blue Lights,' 'Teenage Fantasy,' and "Where Did I Go?'. We're excited.
Mr Eazi Feat. Giggs - 'London Town'
Mr Eazi is taking over right now! A frequent voice on the airwaves, he's linked up with legendary MC Giggs to come through with a patriotic anthem for the UK's capital.
Kids See Ghosts - TBA (Album)
Yet another upcoming GOOD Music album is on the way in the form of Kanye West and Kid Cudi's long-rumoured collaborative project, performing under the name Kids See Ghosts.
Pusha T - 'The Story Of Adidon'
In response to Drizzy's savage 'Duppy Freestyle', Push hit back with a series of brutal disses of his own, coming for Drake's producer Noah '40' Shebib before claiming Drake has a secret son.
Blocboy JB - 'Chun-Li' (Remix)
Nicki Minaj's comeback drop has inspired a number of remixes, the latest being rapper of the moment Blocboy JB's take. The Memphis MC flexes over Barbie's beat and makes it his own.
Drake - 'I'm Upset'
The second single to be taken from Drake's upcoming album, 'I'm Upset' also gives us the first look of the record's moody artwork - a scorpion perched on a skeletal hand, set against a hazy red moon.
Belly Feat. The Weeknd - 'What You Want'
Belly and The Weeknd form the ultimate XO link up once again. Abel's feathery vocals glide over some slick R&B production, leaving plenty of room for Belly to flex his own stunning melodies.
Jennifer Lopez Feat. DJ Khaled & Cardi B - 'Dinero'
Jenny and Cardi have returned to their Latin roots with a Spanish-themed banger that is set to be huge this summer. And in true DJ Khaled style, he's serving up some of his signature ad libs to add his own flavour to the bouncy track.
Lady Leshurr - 'OMW'
Produced by hit-making duo Banx & Ranx, 'OMW' sees rising rapper Lady Leshurr takes things to the next level on her most ambitious chart-ready song yet. We're so excited to hear more of this from her.
Avelino Feat. Haile (WSRTN) - 'So Fine'
Produced by seasoned Atlanta producer Cassius Jay, Avelino and Haile of WSTRN have delivered a dream-like banger with a hook that will have you putting this on repeat all day.
Stefflon Don - 'Senseless'
British rapper Steff brings the party vibes with this infectious banger. The catchy island sound paired with the starlets signature flow makes this the ultimate summer hit.
Yxng Bane Feat. Beenie Man - 'Vroom' (Remix)
His latest single 'Vroom' is already smashing through the airwaves, but leave it to Jamaican reggae star Beenie Man to take Baney Boy's banger up a notch! This remix is fire.