18 New Songs, Albums and Remixes To Love In February 2018
2 February 2018, 12:03 | Updated: 2 February 2018, 12:13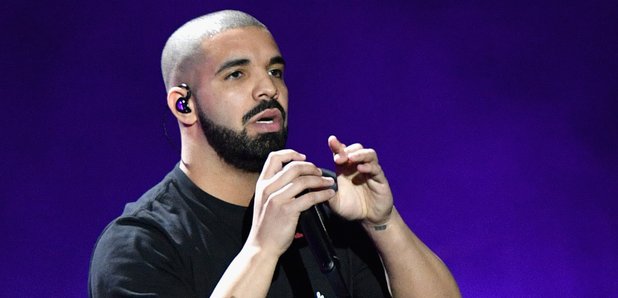 Listen below to the songs you're going to be obsessed with this month, from the likes of Drake, Migos, Justin Timberlake and more.
February is finally here! And with it comes a whole new collection of fresh songs that are ready for you to play on repeat this month.
Drake is already controlling the airwaves with his new song 'God's Plan', the standout track from his double-track EP 'Scary Hours'.
Migos, Justin Timberlake and Craig David have all delivered stellar albums while Kendrick Lamar heads up with hotly-anticipated soundtrack to Marvel's 'Black Panther' movie.
Press play on the biggest songs of February 2018.
Drake - 'Scary Hours' (EP)
While fans await a full-length album from October's Very Own, the Canadian hitmaker returns to the scene with a double whammy of infectious tunes including the chart-climbing 'God's Plan'. The Drake effect is real!
Migos - 'Culture II' (Album)
The Atlanta trio return with the highly-anticipated sequel to their Grammy-nominated phenomenon 'Culture', aptly named 'Culture II'. Expect huge tracks with big features from the likes of Drake, 21 Savage, Travis Scott and more.
Justin Timberlake - 'Man Of The Woods' (Album)
R&B influences merge with an easy-breezy country vibe to create JT's new sound that we're affectionally calling 'Lumberjack Trap'. Produced mainly by Timbaland and The Neptunes, Timberlake is officially ready to take 2018.
Mabel Feat. Not3s - 'Fine Line'
Mabel and Not3s continue their collaborative streak for the British singer's new bop 'Fine Line'. It looks like this duo have their sights set on becoming the UK's answer to Ashanti and Ja Rule...
Various Artists - 'Black Panther' Soundtrack (Album)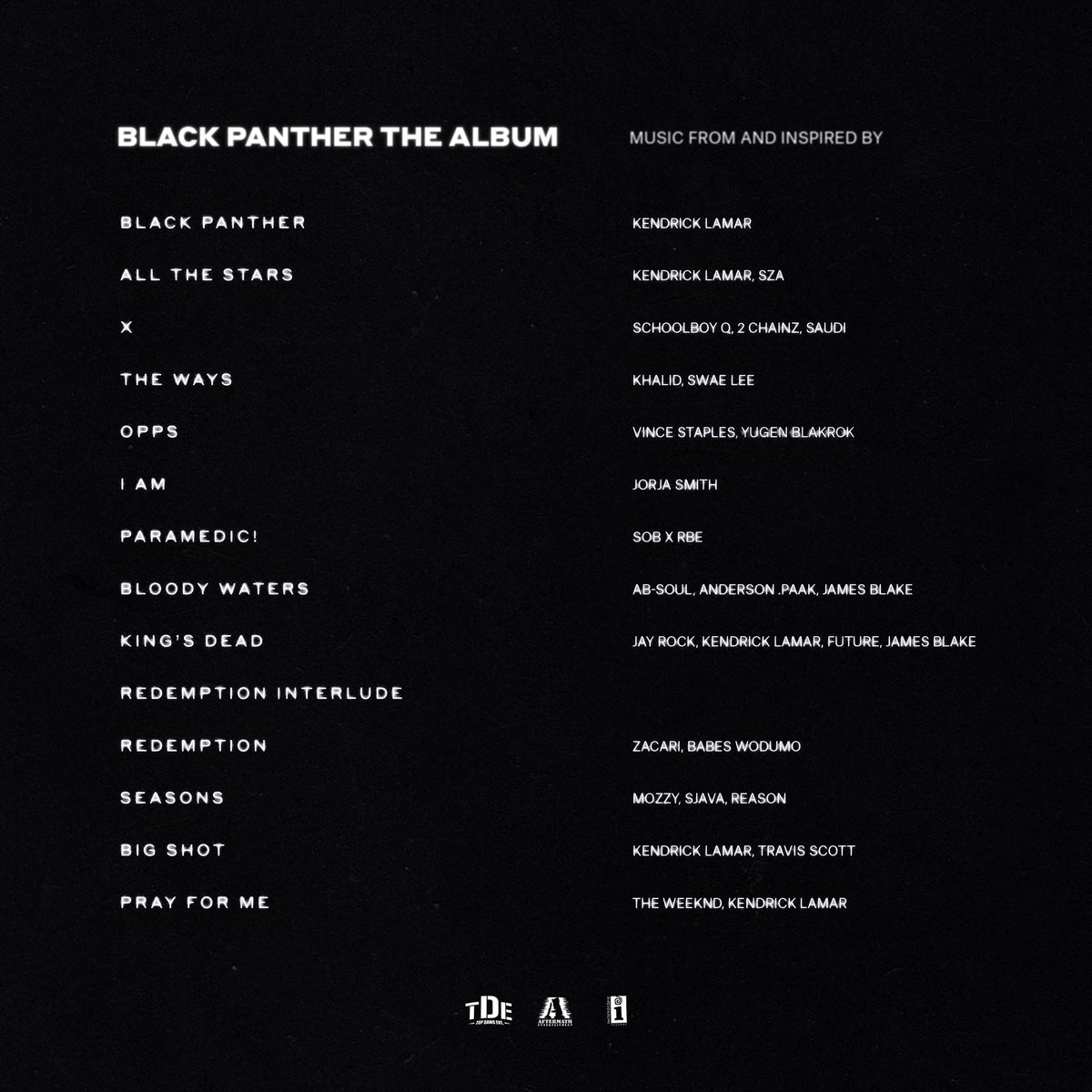 Executive producer Kendrick Lamar has pulled out all the stops for this epic, star-studded collection of songs for Marvel's forthcoming movie. And if already-released singles 'All The Stars', 'Kings Dead' and 'Pray For Me' are anything to go by, we're in for a treat.
CliQ Feat. Alika & Double S - 'Wavey'
Get ready to move to this vibey club banger! CliQ have just soundtracked your Friday night and you're going to want to blast this attitude-drenched song on repeat.
Lil Pump - 'Harvard Dropout' (Mixtape)
HARVARD DROPOUT TAPE COMING SOON !

— Lil pump (@lilpump) January 27, 2018
After a trail-blazing 2017, 'Gucci Gang' rapper Lil Pump is preparing for another chart takeover as he readies his upcoming mixtape 'Harvard Dropout'. Now, about that million dollar recording contract...
MIST - 'Game Changer'
As fans anticipate the release of his upcoming project 'Diamond In The Dirt', MIST debuts his fiery new single, produced by hitmaker Steel Banglez.
Tyga - 'Kyoto' (Album)
Legend #HajimeSorayama KYOTO pic.twitter.com/jS7PPDpuOd

— T-Raww (@Tyga) January 23, 2018
While T's new album announcement was ever-so-slightly overshadowed by the criticism of its controversial album cover, fans are excited to hear a fresh batch of music from the California native.
M.O, Lotto Boyzz & Mr Eazi - 'Bad Vibes'
British girl group M.O bring the female attitude with this infectious pop banger, teaming up with Mr Eazi and up-and-coming stars Lotto Boyzz for a song that will likely take us right through to summer.
Yxng Bane Feat. Maleek Berry - 'Corner'
'Rihanna' hitmaker Yxng Bane has linked up with producer-turned-R&B-crooner Maleek Beery for this sultry tune.
Lil Wayne - 'Dedication 6: Reloaded' (Mixtape)
Weezy has clearly been hard at work of late, dropping his second mixtape in a month in the form of 'Dedication 6: Reloaded'. The Young Money hitmaker is linked up with Juelz Santana, Rich The Kid, Euro, Gudda Gudda and Lil Twist for the new drop.
Jennifer Lopez Feat.
Cardi B - '
Yo Quiero Dinero'
Fans are seriously hyped for the upcoming collaboration between these two Bronx beauties. Coordinated by none other than super producer DJ Khaled, the song's title translates to "I Want Money', and we're expecting big things from this Spanglish banger.
Chris Brown - 'State Of The Union'
Breezy is taking us all the way back with this throwback nod to the 90's. The R&B crooner has delivered a romantic bop that was inspired by Donald Trump's first State Of The Union speech at the beginning of the year.
Craig David - 'The Time Is Now' (Album)
The British R&B icon returns with another stellar album, hosting appearances from an eclectic mixture of artists including AJ Tracey, Goldlink, Chase & Status, Ella Mai and Bastille to name a few.
Kojo Funds Feat. Raye - 'Check'
Any self-proclaimed R&B fan will recognise the first few bars of Kojo's new bop - he's only gone and sampled Craig David's iconic '7 Days'! Raye lends her stunning vocals to the revamped tune that will resonate with fans old and new.
Burna Boy - 'Giddem'
Hot on the footsteps of January's infectious collaboration with J Hus 'Sekkle Down', Burna Boy returns with a feel-good, summer-infused banger.
One Acen Feat. WSTRN - 'Vice Versa'
The WSTRN boys link up with One Acen for this butter-wouldn't-melt R&B bop. Expect catchy melodies and an infectious beat that you just can't help but move to!