The Best House Songs Of 2018 So Far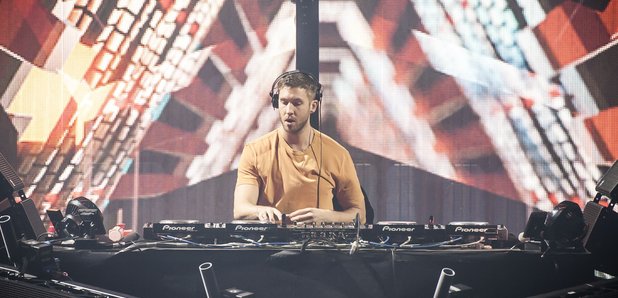 Featuring some of the biggest club tracks of the year so far from the likes of Jax Jones, Gordon City and more.
This year is serving up some serious tunes from some of your favourite DJs and producers.
Whether you're heading on a big night out, powering through your commute or chilling at home, these tunes are guaranteed to provide you with the ultimate House vibes.
So, allow the likes of Jax Jones, Gorgon City, Riton, Disciples and more to guide you through the best House songs of 20187 so far.
Keep checking back for all the latest huge releases:
Guz & Tough Luv - 'Dancin' Kinda Close'
Guz has teamed up with Tough Luv for this infectious summer banger.
Shift K3Y Feat. A*M*E - 'Entirety'
Shift K3Y delivers another sure-fire hit, featuring the vocals of A*M*E - you'll recognise her from Duke Dumont's 'Need U (100%)'.
Just Kiddin - 'Body Talk'
A future club anthem, 'Body Talk' is another surefire hit from British production duo Just Kiddin - and just in time for summer.
Michael Calfan - 'Got You'
French DJ Michael Calfan has spun a steady summer hitter with this electro-house tune - the vocals punch through the bassline perfectly.
Disciples - '

Atheist'

The London based trio stay true to their deep underground sound with this ethereal anthem. This funk-laden banger is addictive.
Gorgon City Feat. Kamille & Ghosted - 'Go Deep'
Dancefloor regulars Gorgon City return with a bass-heavy banger. It's made all the more delicious by the sweet vocals from Kamille.
Riton & Kah-Lo - 'Ginger'
The dynamic duo deliver again on this infectious two-stepper that was made for your summer pre-drinks playlist.
Calvin Harris Feat. Dua Lipa - 'One Kiss'
Harris has delivered a sure-fire summer anthem in the form of his infectious new bop with Brit pop princess Duo Lipa. You'll be hearing this everywhere.
Crvvcks - 'Just You'
Summer vibes are all around with this ethereal banger from Crvvcks. A laid back tune which makes you want to cruise around with your windows down!
Joe Stone & Cr3on - 'Is It Really Love'
Joe Stone & Cr3on come through with this epic feel-good remix of Whitney Houston's iconic 'How Will I Know'.
Riton Feat. Kahlo - 'Fake I.D.'
Following from the success 'Rinse & Repeat' and 'Fasta', Riton and Kahlo link up once more for the equally infectious 'Fake I.D'.
Disciples - '48HRS'
Seasoned dancefloor DJs Disciples return with another future chart-topper - you'll be hearing this infectious club track everywhere.
Calvin Harris Feat. PARTYNEXTDOOR - 'Nuh Ready Nuh Ready'
Calvin Harris linked up with OVO singer-songwriter PARTYNEXTDOOR for a Garage/House-themed banger!
CLiQ Feat. Alika - 'Wavey'
This massive tune from CliQ is going to be a firm non-mover from your going-out playlist for the rest of the year.
Just Kiddin - 'Sweetest Thing'
British production duo Just Kidden have delivered the vibes with their latest banger. This will take you all the way through to Summer '18.
Gorgon City - 'Grooves On The Vinyl'
Hit-making duo Gorgon City are kicking off 2018 with a funk-infused bang - this is huge!
Jax Jones Feat. Ina Wroldsen - 'Breathe'
Chart-topping collaborator Jax Jones has linked up with Norwegian songwriter Ina Wroldsen to create this upbeat, infectious banger.
Kisch - 'Say You're Mine'
London-based producer and DJ Kisch has delivered a honey-smooth bop in the form of his latest collaboration with Mari.M.
Rudimental & The Martinez Brothers Feat. Donna Missal - 'No Fear'
Rudimental delve deep into their House roots with their mellow collaboration with
New York DJs
the Martinez Brothers and stunning lead vocals from Donna Missal.