The Best EDM Songs Of 2018 So Far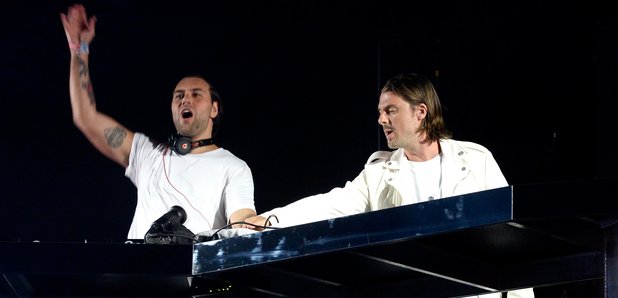 Get ready for the biggest songs in the EDM world right now, featuring dancefloor fillers from Nicky Romero, Axwell Λ Ingrosso and more.
Press play on the ultimate party playlist as we take you through the hottest electronic dance songs of 2018.
This year is delivering some huge tunes from dancefloor legends including David Guetta, Nicky Romero and more of your favourite DJs and producers.
Keep checking back for all the latest EDM releases!
Marshmello - 'Tell Me'
Marshmello has unleashed another bubbly electronic banger just in time for summer.
Seal Paul & David Guetta - 'Tip Pon It'
The cross-genre kings are back with another island-tinged collaboration. Sean Paul delivers the iconic vocal lines while Guetta serves the beat in this up-tempo banger.
Martin Garrix & LOOPERS - 'Game Over'
Martin Garrix returns alongside fellow Dutchman LOOPERS with a high energy floorfiller that is guaranteed to get you pumped. The simple melody and infectious baseline are killer!
Sean Paul & David Guetta Feat. Becky G - 'Mad Love'
Latin pop songstress Becky G lends her stunning vocals to the bass-heavy production of Guetta for Sean Paul's latest banger.
Zedd Feat. Maren Morris, Grey - 'The Middle'
Russian-German chart-topper Zedd has teamed up with country powerhouse Maren Morris and top production duo Grey for a feel-good banger.
Cashmere Cat, Major Lazer & Tory Lanez - 'Miss You'
Cashmere Cat has teamed up with Diplo for the first time - and the dynamic production duo didn't disappoint. This bubbly bop featuring R&B crooner Tory Lanez bangs!
Axwell Λ Ingrosso - 'Dreamer'
The iconic Swedish duo return with some characteristically mammoth production, infectious medflies and inspirational lyrics with their latest banger.
Nicky Romero Feat. Spyder - 'PRTCL'
Dutch DJ Nicky Romero has teamed up with Spyder for this electric smash, with its progressive beat making you want to dance 'til the early hours.
Breathe Carolina & Sunstars - 'DYSYLM'
Colorado native Breathe Carolina have nailed this high-energy bop - the drop is a highlight.