The Best Afro Bashment Songs Of 2018 So Far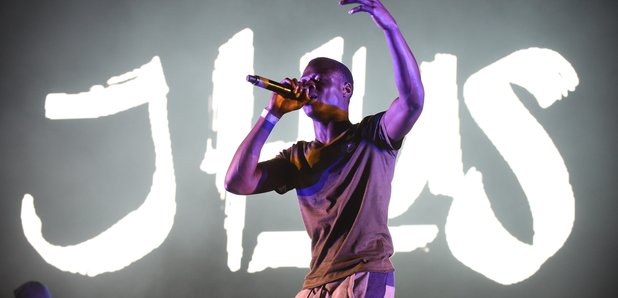 Featuring some of the hottest tunes from the likes of J Hus, Lotto Boyzz, Not3s and more.
Get ready for the ultimate Afro Bashment playlist, featuring some of the biggest songs from the hottest fusion genre that is taking over right now.
From Not3s and Lotto Boyz to J Hus and Burna Boy, your favourite artists are bringing out huge tunes inspired by infectious Afrobeats and Dancehall rhythms.
If you thought 2017 was a huge year for Afro Bashment, 2018 is set to bring even more vibes your way.
Check out the freshest Afro Bashment songs to drop in this year so far.
(Warning: Some of these tracks contain strong language that some people may find offensive.)
WSTRN - 'Sharna'
The boys are on a roll this year! 'Sharna' is their smoothest tune yet.
B Young - '079ME'
Following on from the success of his breakout hit 'Jumanji', B Young proves he's not a one hit wonder with this equally vibey bop.
Geko Feat. NSG - '6:30'
After making waves with their former collaboration 'Yo Darlin', Geko & NSG link up once again for their bouncy new banger.
Hardy Caprio Feat. One Acen - 'Best Life'
Issa summer bop! Hardy Caprio returns with an infectious new track featuring One Acen.
Zie Zie - 'Fine Girl'
Zie Zie comes through with an irresistible island-tinged banger - you'll be hearing this song everywhere this summer.
AJ x Deno Feat. EO - 'London'
Featuring a guest spot from fellow rising star EO, 'London' is the patriotic anthem of the summer delivered by young Brits AJ and Deno.
J Hus - 'Dark Vader'
J Hus is back! The 'Common Sense' hitmaker dropped his latest solo material since his chart-topping debut and it hasn't disappointed.
AJ Tracey Feat. Not3s - 'Butterflies'
AJ shows just how versatile he is as he delivers this tropical afro swing banger. He's linked up with Not3s for this infectious summer vibe.
Yxng Bane - 'Vroom'
Yxng Bane returns with an infectious new single, 'Vroom'. The London rapper is revving up for the summertime with this fiery new track.
WSTRN Feat. Tiwa Savage & Mr Eazi - 'Love Struck'
Expect to hear this bubbling Afrobeats banger, courtesy of London-based collective WSTRN, everywhere this year. Savage and Eazi bring their best to the table for this upbeat tune.
MoStack - 'What I Wanna'
After collaborating with the likes of Dave, Steel Banglez, MIST and more, MoStack returns to the solo game with his own colourful, feel-good bop.
Yxng Bane Feat. Maleek Berry - 'Corner'
What a duo! Baney Boy links up with seasoned producer-turned-R&B-crooner Maleek Berry for this sultry mid-tempo banger.
Maleek Berry - 'Pon My Mind'
The record producer-turned-R&B-crooner is back with another set of infectious melodies. This beat is fire!
Lotto Boyzz Feat. Vianni - 'Bim Bam'
Kicking off 2018 with their first release since their debut project, the Afrobbean EP, the Birmingham duo are hotly-tipped to take over the urban music scene this year.
Sneakbo Feat. Not3s - '
Nah'
Sneakbo returns for a brand new single, serving up typically slick bars alongside a wavy chorus provided by Hackney's very own Not3s.
B Young - 'Jumaniji'
B Young is turning up the heat with this smooth, melodic banger.
Burna Boy Feat. J Hus - 'Sekkle Down'
Burna Boy has linked up with MOBO award-winner and Mercury Prize nominee J Hus for his hot new single.
Big Tobz - 'One Night Only'
London native Big Tobz lends his dulcet tones to a mellow instrumental for this smooth tune.