The 5 Biggest New Songs To Drop This Week (6th January 2017)
6 January 2017, 16:07 | Updated: 29 March 2017, 11:49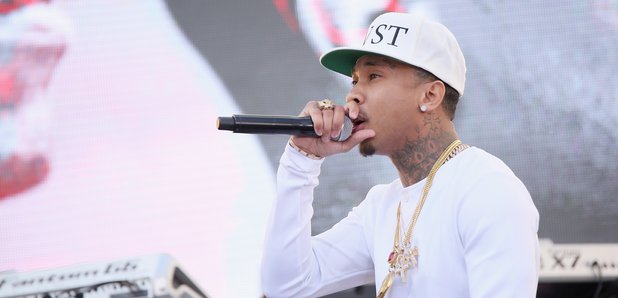 Featuring new music from Tyga, Kanye West, Kehlani and more.
This week was all about Tyga's new collaboration with Kanye West. The catchy 'Feel Me' name-drops the special ladies in the rapper's lives - Kim Kardashian and Kylie Jenner.
Kehlani also dropped her brand new song 'Undercover', which is set to feature on her upcoming album 'SweetSexySavage'.
And to top it all off, Professor Green hit us with 'Active' - an undeniable banger featuring fellow rapper Dream Mclean.
Listen to the five biggest songs to drop this week below:
Tyga Feat. Kanye West - 'Feel Me'
Tyga hit a career highlight last year after signing to Kanye West's G.O.O.D. Music label, so it was only a matter of time before the pair teamed up. Kicking 2017 off with a bang!
Kehlani - 'Undercover'
As fans eagerly await the January 27th release date of her debut album, Kehlani is keeping us hooked with this bouncy tune. Fun fact: she's even interpolated lyrics from Akon's 'Don't Matter'.
Trey Songz Feat. MikexAnge - 'Come And See Me'
Trey has linked up with MikexAnge for this fresh cover of PartyNextDoor and Drake's collaboration 'Come And See Me'. It's a sure-fire hit, although tinged with controversy as the singer is currently facing criminal charges.
Professor Green Feat. Dream Mclean - 'Active'
Pro Green has joined forces with Dream Mclean for this stripped back, grungy track. Fans have his hopes of a new album this year, and if 'Active' is anything to go by, it's sure to be a huge success.
Ray BLK - 'Patience (Freestyle)'
A rising star in the R&B world, Ray BLK released her stunning EP a few months ago. She's back again with this thoughtful, chilled out freestyle that definitely sets her apart from the rest.