The 5 Biggest New Songs To Drop This Week (28th April 2017)
28 April 2017, 14:28 | Updated: 28 April 2017, 14:30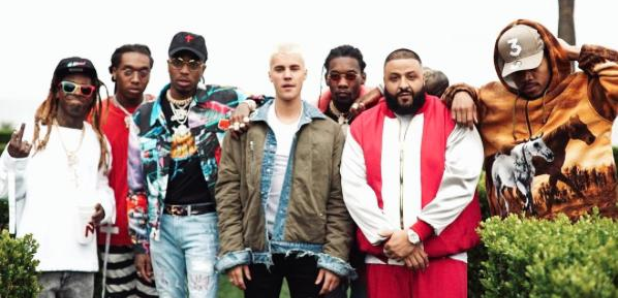 Featuring new music from DJ Khaled, Migos, Tory Lanez and more.
DJ Khaled has finally dropped his mega collaboration with Justin Bieber, Quavo of Migos, Chance The Rapper and Lil Wayne, 'I'm The One'.
OVO signees Majid Jordan deliver some chilled out vibes with their latest single 'Phases', whilst Tory Lanez adds his own spin to DJ Khaled's previous hit 'Shining'.
Check out the five biggest songs to be released this week below:
DJ Khaled Feat. Justin Bieber, Quavo, Chance The Rapper & Lil Wayne - 'I'm The One'
With its star-studded line-up and colourful visual, 'I'm The One' is already looking and sounding like a future summer hit.
Katy Perry Feat. Migos - 'Bon Appétit'
Despite originally being met with controversy, there's no denying that K Pezza's latest offering is a catchy Migos-certified chart-topper.
Majid Jordan - 'Phases'
After months of touring and promoting their self-titled debut album, the Toronto duo surprised fans with this stunning mellow track.
DJ Khaled Feat. Beyonce & Jay Z - 'Shining' (Tory Lanez Remix)
Canadian Hip-Hop star Tory has flipped the famous trio's original on its head for this epic remix. He goes in!
The R&B queen is back in a BIG way. This honest album delivers flawless vocals and appearances from Kanye West, Quavo, DJ Khaled, Missy Elliot and more.